SuperSTEM Workshops in VA
Event Details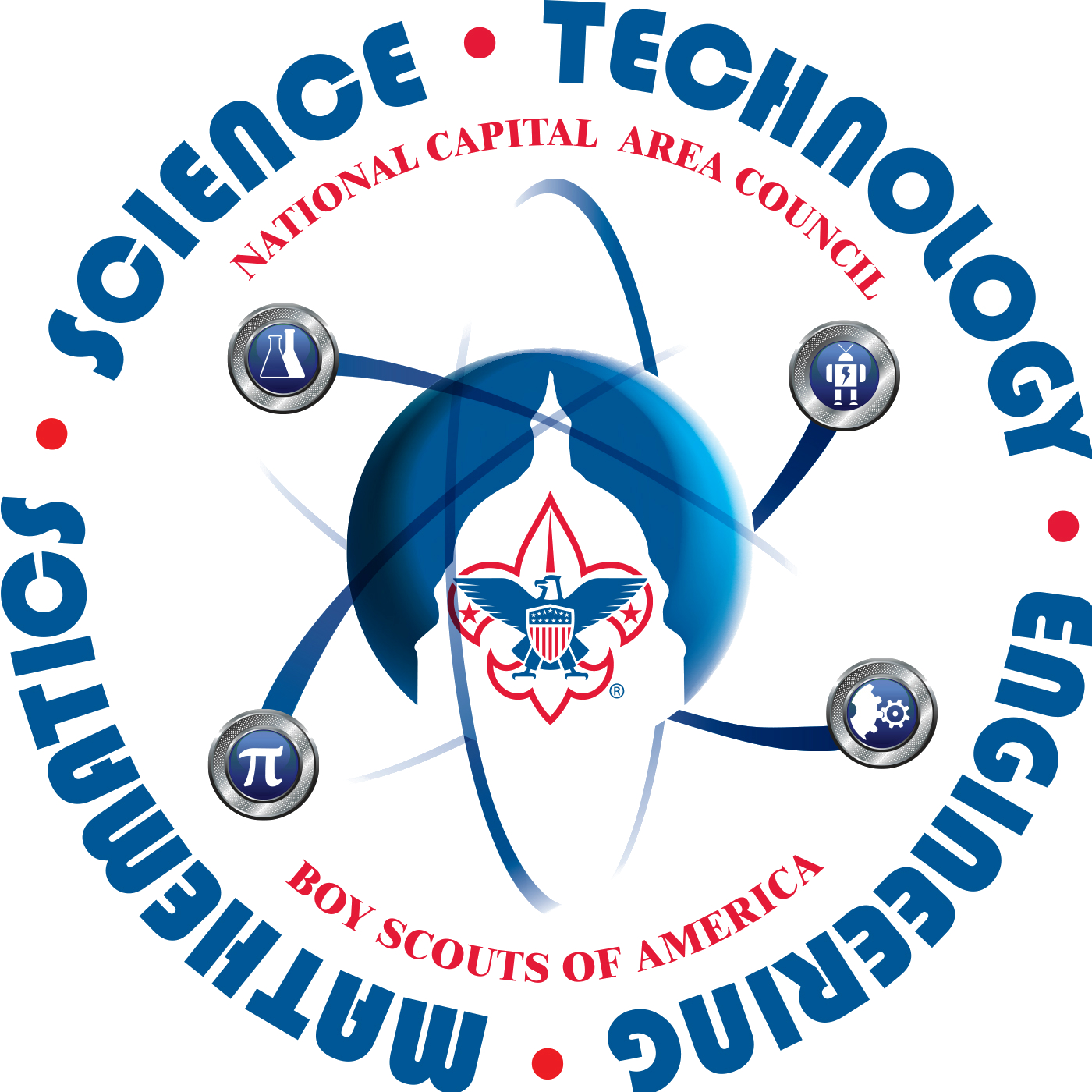 INFO FOR REGISTRANTS:
Please complete all 3 of the below forms in entirety. You must bring the completed, signed forms on Monday March 21st. Note that although the TechShop form authorizes using photos for publicity, if your scout wishes to opt out of any photos that will be perfectly alright. Please still complete the form, as TechShop will not allow youth to enter their workshop area without a completed signed form.
1. Medical A&B - http://www.scouting.org/filestore/HealthSafety/pdf/680-001_AB.pdf
2. TechShop Event Waiver - http://www.ncacbsa.org/wp-content/uploads/2016/01/TechShop_event-form.pdf
3. NCAC Field Trip permission form - http://www.ncacbsa.org/wp-content/uploads/2016/01/FieldTrip_Permission-Form.pdf
This is a unique opportunity for NCAC's youth hosted by the NCAC STEM Committee; NCAC is joining with several community partners such as TechShop Arlington, Microsoft, NASM and the USPTO to bring this program to fruition.
The workshops will cover a myriad of STEM skills and are open to both girl and boy youth in 3rd - 5th grade. Some of the activities tie up to Nova Awards, and these are listed below:
Program Variety:

Hands-on Activities In: 3D printing (optional in registration) ♦ Soldering & Electronics ♦ DNA Extraction ♦ littleBits electronics ♦ Astronomy ♦ Radios & Ciphers ♦ Geology ♦

Tentative Schedule:
Monday - the workshops will begin at TechShop, a prototyping studio packed with cutting-edge tools, equipment, and computers.
Tuesday - Microsoft will teach about digital technology, including a coding Minecraft activity. Will also explore the interactive Inventor's Hall of Fame, and inventing process with the United States Patent & Trademark Office.

Wednesday - youth will visit the Pheobe Waterman Haas Observatory (weather permitting) to use the safe solar telescopes and visit with astronomy experts. This is one of many activities during their field trip to the National Air & Space Museum in DC.
Thursday - youth will wear multiple hats in the TechShop Lab and get to explore as biologists, electricians, and geologists and mathematicians

Event Requirements and Details:
Uniform: On Monday, March 21 all Youth should wear blue. On Wednesday March 23, all Youth should wear yellow.
Food: Please have youth bring a packed lunch each day. Snacks will be provided.
Location: Drop-off and Pick-up is at TechShop in Crystal City. The address is: 2110 Crystal Dr. | Arlington, VA 22202.
Hours: The workshops will open at 9:15AM and end at 4PM each day.
Registration Fee: The cost of this 4-day workshop is $270.
If your youth wishes to participate in the 3D printing workshop (includes printing and take-home of a print), he/she may sign up for that class for an additional $30. (Please note that this is a special deal, only offered as an add-on to the 4-day-workshop-series. To register for the class alone at TechShop the member fee is $70).

There is also an option to join just one day of these workshops. Please see TechShops links for more information: http://techshop.ws/take_classes.html?storeId=12&categoryId=5
http://techshop.ws/take_classes.html?storeId=12&categoryId=17#
Health Forms: Please complete health form A&B (attached by registration page) and submit this on the first day of the workshop.
Awards:
Out of this World Nova: activities cover all the requirements for this Award except for the adventure (req 2)
Tech Talk Nova: will cover all requirements for this Award except for the adventure (req 2)
1-2-3 Go Nova: covers requiremens 4-5 * tentative
Swing: covers requirement 4-5
Webelos Elective: Engineer. Will complete requirements 1-2b


Volunteers:
Always welcome and appreciated! Parents, Scouters, non-scouting STEM enthusiasts, youth volunteers (you may earn Student Service Learning hours) please email volunteer@ncacbsa.org if you want to volunteer during one of these workshops or another STEM event!
When & Where
Monday 3D Printing Workshop at TechShopTechShop DC-Arlington
Monday 03-21-2016 9:15 AM ET to
Thursday 03-24-2016 4:00 PM ET
Past
---
SuperSTEM Workshops (4 days)TechShop DC-Arlington
Monday 03-21-2016 9:15 AM ET to
Thursday 03-24-2016 4:00 PM ET
Past
---
Thursday Soldering Workshop at TechShopTechShop DC-Arlington
Thursday 03-24-2016 9:15 AM ET to 4:00 PM ET
Past