Ledge to Lakes District Committee Meeting
Event Details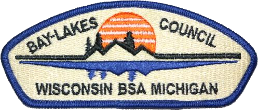 Every month District Committee Members take part in planning meetings to better serve units by furthering the four functions of districts.
1. Membership The membership function strives for growth through the organization of new Scouting units and through new members and adult volunteers joining existing units and working to retain current members.
2. Finance The finance function sees that the district provides its share of funds to the total council operating budget.
3. Program The program function concentrates on helping Scouting units with camp promotion; special activities including community service; training adult volunteers; and youth advancement and recognition.
4. Unit service The unit service function provides direct coaching and consultation by district volunteers for unit adults to help ensure the success of every Scouting unit
​Committee meetings are open to the public, but may go into a closed session


Hosted by: LL
When & Where
When: 02-08-2023 6:30PM to 8:00PM
Where: Church of Peace
158 S Military Rd
Fond du Lac, WI 54935

Map
Coords: 43.774654, -88.4528797