Gathering Waters District Roundtable
Event Details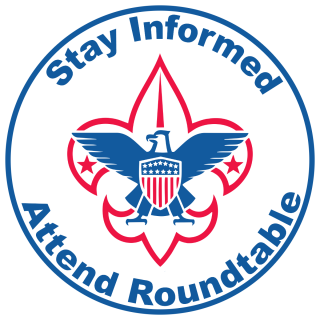 Our Roundtable meetings will now be on the second Thursday's of the month from Sept-May and will start at 6:45pm at Fox Valley Technical College (FVTC), 1825 N. Bluemound Dr in Appleton. Please meet in room F108, which is near entrance #3 (East Parking Lot). When we do our Cub Scout breakout meetings, they will move to room G139, and the Scouts BSA group will stay in F108. Please try to send at least one person from your unit to attend.
All Order of the Arrow youth members will gather in the large F108 room for the main session/flag ceremony at the start of the 6:45pm Roundtable meeting and then break out to room G141, when they need to start their meeting at 7pm.
Our District Commissioner/Committee meetings will start at 6:00pm on our Roundtable dates, in room F108. All District Committee Chairs and Unit Commissioners, please plan to attend these 6pm meetings every month to give your committee or unit reports. This meeting will be led by Mike Van Handel (District Chair) and Brendan Marston (District Commissioner).


Hosted by: BLC, GW
When & Where
When: 02-09-2023 6:45PM to 8:00PM
Where: Fox Valley Technical College
1825 N Bluemound Dr
1825 N. Bluemound Dr
Appleton, WI 54912

Map
Coords: 44.26, -88.42
Contacts
Thomas Hiles: Cub Scout Roundtable Commissioner
715-207-8035
tjhiles@gmail.com
Ross McVey: Roundtable Commissioner
920-475-3898
ross.mcvey@yahoo.com
Jason Splinter: Gathering Waters Senior District Executive
715.630.8220
jason.splinter@scouting.org