Citizenship in the Community Merit Badge Workshop
Event Details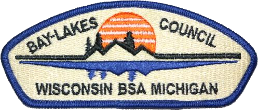 Join us for a day of learning about how our community in which we live is a part of our nation. We will learn how communities differ from each other and may be governed differently. We will understand that regardless of how local communities differ, they all have one point in common: In the United States, local government means self-government. And that good citizens help to make decisions about their community through their elected local officials.
Cost $20.00/Scout
Lunch will be provided.
Prerequisite: Requirement #3a, 4a, 4b, and #7c. All other elements of the badge will be met during the day.
Bring these with you on November 6th:
3a. Attend a meeting of your city, town, or county council or school board; OR a municipal; county, or state court session. 4a and 4b. With your counselor's and a parent's approval, interview one person from a local branch of government (town/school) board. Ask what is being done about an issue and how young people can help. Complete a graphic organizer showing what your stance is and why? 7c. Volunteer at least eight hours of your time for a charitable organizations outside of scouting that interest you and benefits people in your community.
If the pre-requisite's are not complete, then you are not able to attend. Bring Blue Card signed by your scoutmaster to be signed at the end of the day. Any questions regarding the badge requirements, email merit badge counselor Lynn Schaal.
See attached registration form. No registrations will be accepted after October 29, 2021.

Hosted by: BLC, GW
When & Where
When: 11-06-2021 9:00AM to 3:00PM

Where: Center for Scouting - Service Center
2555 Northern Rd.
Appleton, WI 54914

Attachments