Event Details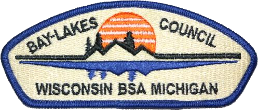 Click here for more information!
Enjoy a leisurely 1.5 mile hike through Brown County Reforestation Camp in Suamico with your family and friends in a non-competitive community wellness walk. Enjoy activities, games, and booths from local vendors.

Hike Day Information:

Check-in and start your Hike anytime between 11 AM - 3 PM
Booths, games, and activities run between 11 AM - 4 PM
Food available between 12 PM - 4 PM

Registration includes:
• Admission to the walk
• Music
• Hands-on activities
• And much more!
• Vendor booths
Cost is $10 per adult (18+) and $5 per youth. Children 6 and under are free.

Food and drinks will be available for purchase. Proceeds will benefit local Scouting programs.

Hosted by: BLC
When & Where
When: 09-26-2021 11:00AM to 4:00PM

Where: Brown County Reforestation Camp
4418 Reforestation Rd
Suamico, WI 54313