Kettle Country Unit Charter Renewal Turn-in (West Bend)
Event Details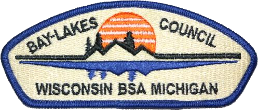 With COVID-19, turn-in location availability may change. Any updates will be sent out via email and posted on the Kettle Country District Facebook page.
District volunteers will be present to help you complete your unit's charter. Please bring all signed paperwork and money to be turned in.
If you have any questions please email John Rouse.

Hosted by: KC
When & Where
When: 12-01-2020 6:00PM to 7:30PM

Where: Culver's
2350 W Washington St
West Bend, WI 53090