Hiawathaland District Commissioners Staff Meeting
Event Details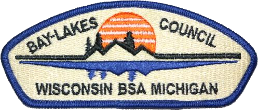 The Hiawathaland District Commissioners Staff meeting will be held on the 2nd Wednesday of the month at 7:00pm. We will hold this as in in-person meeting in Marquette plus have a web-based goto meeting option.
All Commissioners, Assistant District Commissioners and Roundtable Commissioners and staff should participate in these meetings.
Please contact Patrick.obrien@scouting.org if you have questions or if you are interested in serving as a Commissioner.


Hosted by: HW
When & Where
When: 08-14-2019 7:00PM to 8:30PM

Where: Location Rotates
MI TBA, MI