Order of the Arrow Section Conclave
Event Details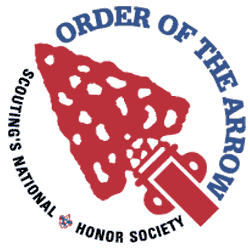 A Section Conclave is a gathering of arrowmen that is organized and planned each year by the section. At a typical Conclave you will be able to learn a variety of new things in the training sessions that are offered. You can meet arrowmen from other lodges and trade patches. Lodges compete against each other in competitions, some of which you won't find anywhere else. Conclave is also where section officers are elected. You may even get to meet a national officer of the OA. Three things that every conclave has are lots of spirit, fellowship, and fun!
Our Lodge (Tonkawa) is part of Southern Region 3 (SR-3) along with Aina Topa Hutsi [San Antonio], Colonneh [Houston], Hasinai [Beaumont], Karankawa [Corpus Christi], Tatanka [Midland], Wahinkto [San Angelo], Wewanoma [Harlingen], and Wihinipa Hinsa [Galveston].
All arrowmen should go to the SR-3 Conclave! We welcome arrowmen of all ages from every lodge. Even though it is the SR-3 conclave, we always enjoy having arrowmen from other sections as well. There really is something for everyone. If you are a new arrowman, don't be intimidated. Once you come to one, you will be hooked!
More information and where to sign up coming soon!! Registration will be handled through the Houston Council.

Hosted by: CAC, AR, BC, BP, CT, CR, HC, LO, NS, SS, SG, TB, WL, EX, STEM
When & Where
When: 11-19-2021 5:00PM to
11-21-2021 12:00PM
Where: Lost Pines Scout Reservation
785 FM 1441
Bastrop, TX 78602

Map
Coords: 30.1744613, -97.267693