Membership & Unit Service Team Live Office Hours
Event Details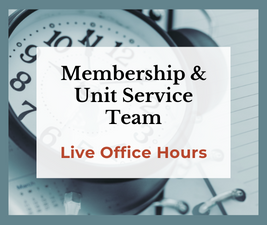 Join the Membership & Unit Service Team for live office hours. Here Scouters will have an opportunity to have their questions answered by subject matter experts from the Mayflower Council. Topics could included: online registration; growing your pack or troop, rechartering, or any other membership or unit service related question you may have.
Register in advance for this meeting:
After registering, you will receive a confirmation email containing information about joining the meeting.

Hosted by: MC
When & Where
When: 12-27-2022 7:00PM to 8:30PM