National Youth Leadership Training (NYLT)
Event Details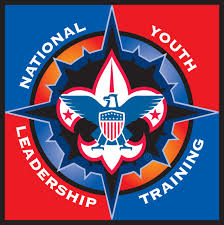 NOTE: Only Scoutmasters, Crew Advisors, and Sea Scout Skippers (NOT parents) can register Scouts for this course!
NYLT challenges each participants' mental, physical and emotional condition. Participants who come to the course are assigned at random to patrols to work together. As a patrol, they will cook, attend presentations, and function together with spirit and teamwork. This course is a demanding program that does not offer field sports, merit badges, or a regular trading post. NYLT gives participants the confidence, knowledge and leadership skills to run their units' program. NYLT will allow participants to share ideas and experiences with their Scouting peers. It will provide an opportunity to experience Scouting at its best, enhance the relationship between the participant and his or her adult leaders, and be lots of fun for every participant.
When: Sunday July 30, 2017 - Saturday August 5, 2017 (course check in will begin at noon on Sunday, July 30 and ends at 9AM on Saturday, August 5)
Where: Camp Cedars
Cost: $275 per Scout ($225 if registered and paid for prior to March 15)
Registrations are limited to ONLY 2 registrations per unit before March 1. Unlimited registrations per unit on or after March 1 based on space availability. Once the overall participant capacity is reached, a waitlist will be started.
NYLT Participant Requirements
Boy Scout:
Be a First Class Scout before the start of the course
Be at least 13 years old by the start of the course
Be recommended by his Scoutmaster to attend the course
Complete Introduction to Leadership Skills for Troops (ILST) prior to the course
Have parent permission
Venturer or Sea Scout:
Each registrant must complete the Health Form Parts A - C. Click here to download a copy.
When & Where
Camp Cedars
Sunday 07-30-2017 12:00 PM CT to
Saturday 08-05-2017 9:00 AM CT
Past