Event Details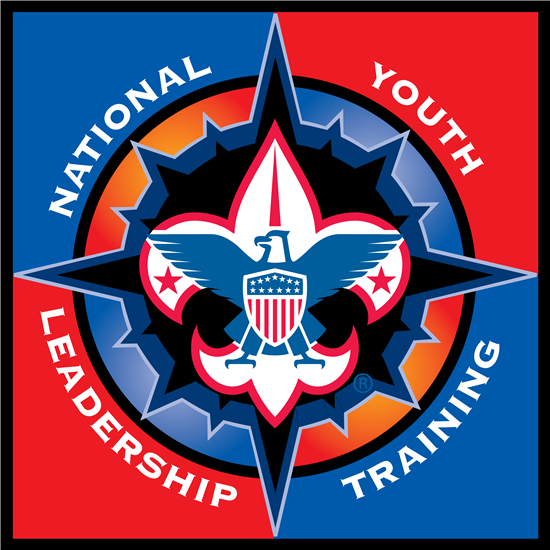 2016 Course Dates
WINTER NYLT
14 - 16 January 2016 and 18 - 20 February 2016
The cost for the Course will be $250
(both weekends must be attended)
SUMMER NYLT
18 - 23 June 2016
25 - 30 June 2016
1 - 5 August 2016 (Sunday Friendly)
Early Bird cost for the Course will be $225 until 1 June 2016 then the cost is $270.
(The Winter Course will be at Camp William B. Snyder 6100 Anitoch Road, Haymarket, VA)
(All Summer courses will be held at the American Legion Youth Camp at 9201 Surratts Road, Cheltenham, MD)
In order to attend the course each participant must certify that they have have now (or will have by June 1st ) met the following qualifications to attend NYLT:
• Attained First Class Rank if in Boy Scouts
• Completed Unit Leader Training
• At least 13 years of age (With the Course Directors approval)
Youth 12 years of age and younger will not be able to attend
• Home Unit Leader approval
REFUND POLICY
Cancel within 3 days of making a registration and the entire amount is returned.
After 3 days of making the registration but not within 14 of the event the customer is charged 15% of the registration cost being cancelled.
Once within 14 days of the event the customer is charged 100% of the registration cost being cancelled.
Fees cannot be credited toward another event. This policy is true for any event with fees over $25.00 per participant/registrant unless stated otherwise.
What is NYLT'
NYLT (Impeesa) is the National Capital Area Council's presentation of the National Youth Leadership Training. The objective of our NYLT program is to equip our young people with leadership skills to help them succeed in their scouting program and in LIFE. NYLT brings together scouts from all over the Council to learn and practice the leadership techniques in a risk free, scout friendly environment. The Scouts learn and practice leadership skills and styles together.
The course is presented primarily using a Boy Scout model as the vehicle which allows all attendees to SEE how leadership skills fit into the scouting program. These Leadership skills are applicable to all scouting programs.
Why Have NYLT'
While it remains the responsibility of the unit leaders to train the youth leaders, this course is designed to supplement the adult leaders' role in the training process. NYLT skills build on the fundamental leadership skills presented in the unit basic leadership training in their home unit. This training conference has six specific objectives:·
To give participants the confidence and knowledge to run their unit.
To give participants the most contemporary, successful, and useful leadership tools available and allow them to "experiment" with them to help them better relate these skills to their unit responsibilities.
To give participants the opportunity to share ideas and experiences with Scouts from other scouting programs.
To create an atmosphere where Scouts will experience Scouting at its best.
To enhance the relationship between the participant and their adult leaders.· To have fun!
Remember, "Scouting is a game with a purpose." — Baden-Powell
When & Where
Weekend 1American Legion Youth Camp
Saturday 01-16-2016 8:00 AM ET to
Monday 01-18-2016 5:00 PM ET
Past
---
Weekend 2American Legion Youth Camp
Saturday 02-13-2016 8:00 AM ET to
Monday 02-15-2016 5:00 PM ET
Past
---
Summer Session 2American Legion Youth Camp
Sunday 07-10-2016 12:00 PM ET to
Friday 07-15-2016 5:00 PM ET
Past
---
Summer Session 1American Legion Youth Camp
Sunday 09-04-2016 11:59 PM ET to
Monday 09-05-2016 12:00 AM ET
Past
---
Summer Session 3American Legion Youth Camp
Sunday 09-04-2016 11:59 PM ET to
Monday 09-05-2016 12:00 AM ET
Past
---
Winter NYLT 2017Camp William B. Snyder
Saturday 01-14-2017 8:00 AM ET to
Monday 01-16-2017 5:00 PM ET
Past
---
Winter NYLT (Session 2)Camp William B. Snyder
Saturday 02-18-2017 8:00 AM ET to
Monday 02-20-2017 5:00 PM ET
Past