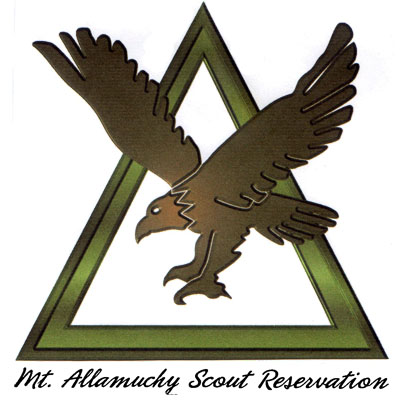 PPC BSA Climbing Instructor (CI) Training
What:
Highly skilled training to become a BSA qualified PPC Level II Climbing Instructor (CI). This qualifies you to join our paid Council Climbing and COPE program staff, and help run our safe and exciting outdoor top-roped rock climbing and rappelling programs. You will learn the skills required to supervise and teach Scouts basic climbing fun in Ground School, to select and rig a rock climbing site, and to take Scouts climbing and rappelling on rock crags! PPC Level II CIs are also allowed to run their unit climbing activities at Mt. Allamuchy Scout Reservation (MASR). Topics include: Gear inspection and management, Ground School, Site Selection, Bolted and Natural Anchor System Rigging, and Emergency Procedures.
PPC qualification as a Level II or Level I CI depends on your performance during training, and on individual evaluations while on staff for two additional PPC climbing events after CI training, e.g., SLIC, COPE or PPC climbing sessions.
(NOTE: Candidates from other Councils should verify that this program meets their Council's CI staff requirements.)
Larry Borshard
misterlb@optonline.net
973-945-0291

Patriots' Path Council Service Center
1 Saddle Rd
Cedar Knolls, New Jersey 07927
Phone: 973-765-9322

Registration is for all datesPart 1 - Sunday Only
Sunday 05-03-2015 8:00 AM to 6:00 PM
Past
Mount Allamuchy Scout Reservation

Map this session
Coords: 40.916304, -74.7649672
750 Waterloo Rd
Stanhope, New Jersey 07874
Phone: 973-347-3266
Fax: 973-347-3710
Part 2 - Friday through Sunday
Friday 05-29-2015 6:00 PM to
Sunday 05-31-2015 6:00 PM
Past
Mount Allamuchy Scout Reservation

Map this session
Coords: 40.916304, -74.7649672
750 Waterloo Rd
Stanhope, New Jersey 07874
Phone: 973-347-3266
Fax: 973-347-3710