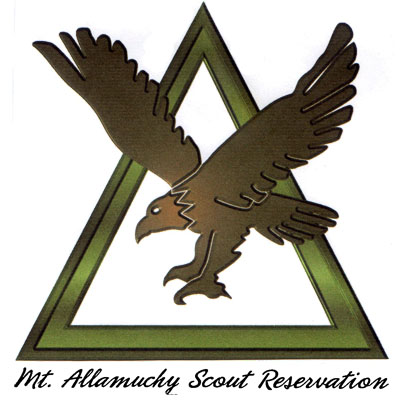 Join "King Dan" this Summer for a Magic World of Knights and Wizards!
Camp Wheeler is one of two Cub Scout day camps for boys going into 2nd through 5th grade. Located on the 1,000 acre Mt. Allamuchy Scout Reservation in Stanhope NJ, Camp Wheeler has been providing a high quality Cub Scout Day Camp program for over thirty years. Bus transportation is provided from more than 50 locations throughout Morris, Sussex, and northwest Somerset counties
Camp operates for six weeks from July 1st through Aug 9th 2013. The hours are Monday to Friday 8:45am - 4:15pm. Come for one or more weeks! We offer an action packed day with lots of fun and some learning too. Camp Wheeler stresses Scouting values and provides a fun and safe summer program for boys. Our experienced staff are all youth protection trained and include many teachers and college students majoring in education. We maintain a staff to boy ratio of 1:5 or better.
Go back to medieval times this summer for a Magic Land of Knights and Wizards. Make themed crafts and joust with your fellow knights. Learn to fly through the air on our training zip line. All of your favorite programs are back and we will have some new surprises too.
Dan Grzywacz
Camp Director
wheelerprogramdirector@yahoo.com
973-347-4877

Patriots' Path Council
1 Saddle Rd
Cedar Knolls, New Jersey 07927
Phone: 973-765-9322

Multiple dates to choose fromWeek 1
Monday 07-01-2013 8:45 AM to
Friday 07-05-2013 4:15 PM
Past
706 - Camp Wheeler

Map this session
750 Waterloo Rd
Stanhope, New Jersey 07874
Phone: 973-347-4877 (Summer Only)
Week 2
Monday 07-08-2013 8:45 AM to
Friday 07-12-2013 4:15 PM
Past
706 - Camp Wheeler

Map this session
750 Waterloo Rd
Stanhope, New Jersey 07874
Phone: 973-347-4877 (Summer Only)
Week 3
Monday 07-15-2013 8:45 AM to
Friday 07-19-2013 4:15 PM
Past
706 - Camp Wheeler

Map this session
750 Waterloo Rd
Stanhope, New Jersey 07874
Phone: 973-347-4877 (Summer Only)
Week 4
Monday 07-22-2013 8:45 AM to
Friday 07-26-2013 4:15 PM
Past
706 - Camp Wheeler

Map this session
750 Waterloo Rd
Stanhope, New Jersey 07874
Phone: 973-347-4877 (Summer Only)
Week 5
Monday 07-29-2013 8:45 AM to
Friday 08-02-2013 4:15 PM
Past
706 - Camp Wheeler

Map this session
750 Waterloo Rd
Stanhope, New Jersey 07874
Phone: 973-347-4877 (Summer Only)
Week 6
Monday 08-05-2013 8:45 AM to
Friday 08-09-2013 4:15 PM
Past
706 - Camp Wheeler

Map this session
750 Waterloo Rd
Stanhope, New Jersey 07874
Phone: 973-347-4877 (Summer Only)