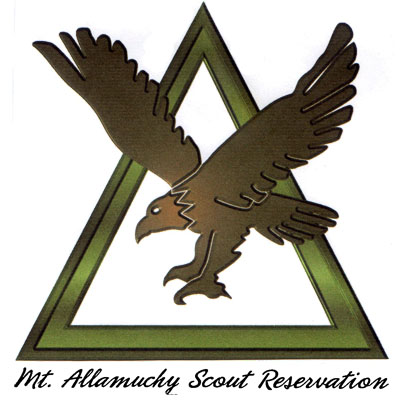 Camp Troop - Resident Camp
Can't go to camp with your troop'
Want to spend more than one week at camp'
Need to finish up partials from other camps'
Looking to meet new Scouts'
Just looking for a fun time without advancement in mind'
Don't know how to do it'
Well the answer may be as simple as linking up with our Camp Troop!
Attending summer camp with your troop is a great experience for all Boy Scouts. If you cannot go to camp with your troop or you would just like more weeks at camp, we invite you to spend a week or more with our Camp Troop. It does not matter where your troop is camping. If you are already camping at Camp Somers, come for another week. If not, come check us out!
Camp Troop is a regular resident summer camp experience for all Scouts. Have a fun time with sailing, shooting, ATVs, paintball, archery, climbing, mountain biking, COPE and other camp activities. Work on merit badges or finish up partials. Get a chance to meet new Scouts. You can come for one or more weeks as an individual or bring some of your Scouting friends.
At Camp Somers, a Camp Troop Scout will join one of the troops spending the week at Camp Somers. He will become a member of that troop and will be able to enjoy the companionship of other Scouts and participate with them in activities and merit badges. Troop assignments are done one week prior to the arrival of your son. If your son wishes to be placed with a particular troop, it is the parent's responsibility to make such arrangements directly with that troop's leader prior to coming to camp. You must then contact Tom Stoddard at 973-347-3266 or 2240 one week prior to your son's arrival. Otherwise the camp will place your son with an available troop, and that placement will be final.
Tom Stoddard
Thomas.stoddard@scouting.org
thomas.stoddard@scouting.org
973-347-3266

Patriots' Path Council
1 Saddle Rd
Cedar Knolls, New Jersey 07927
Phone: 973-765-9322

Multiple dates to choose fromWeek 1
Sunday 06-30-2013 12:30 PM to
Saturday 07-06-2013 10:00 AM
Past
704 - Camp Somers

Map this session
750 Waterloo Rd
Stanhope, New Jersey 07874
Phone: 973-347-2240 (Summer Only)
Fax: 973-347-3710
Week 2
Sunday 07-07-2013 12:30 PM to
Saturday 07-13-2013 10:00 AM
Past
704 - Camp Somers

Map this session
750 Waterloo Rd
Stanhope, New Jersey 07874
Phone: 973-347-2240 (Summer Only)
Fax: 973-347-3710
Week 3
Sunday 07-14-2013 12:30 PM to
Saturday 07-20-2013 10:00 AM
Past
704 - Camp Somers

Map this session
750 Waterloo Rd
Stanhope, New Jersey 07874
Phone: 973-347-2240 (Summer Only)
Fax: 973-347-3710
Week 4
Sunday 07-21-2013 12:30 PM to
Saturday 07-27-2013 10:00 AM
Past
704 - Camp Somers

Map this session
750 Waterloo Rd
Stanhope, New Jersey 07874
Phone: 973-347-2240 (Summer Only)
Fax: 973-347-3710
Week 5
Sunday 07-28-2013 12:30 PM to
Saturday 08-03-2013 10:00 AM
Past
704 - Camp Somers

Map this session
750 Waterloo Rd
Stanhope, New Jersey 07874
Phone: 973-347-2240 (Summer Only)
Fax: 973-347-3710