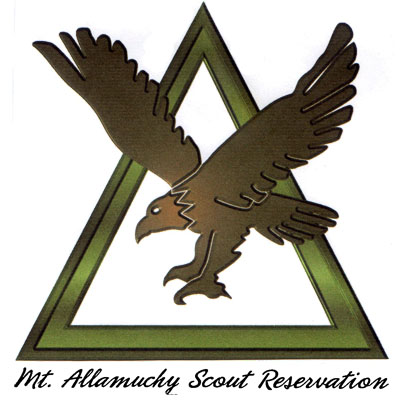 Backwoods Engineering Camp
Backwoods Engineering Camp is a one week experience held at Camp Somers for First Class Scouts and above who are interested in building and accomplishing tasks beyond the normal Scouting program. This is an individual sign up - so come by yourself or bring a friend.
Over the course of the week, the group will build a trestle bridge, a signal tower, a catapult, a suspension bridge, and a raft using spars and ropes. You will learn the principles of stable structures, stress, and load distribution. You will also learn about the six simple machines, how to use them, and how they permeate every aspect of our daily lives.
Scouts will form their own in-camp troop for the week and will also participate in other camp wide and fun activities at Camp Somers.
We provide the leadership, campsite, meals, fun and Scouting. You provide the enthusiasm!
John Dorn
Administrative Assistant of Outdoor Programs
john.dorn@scouting.org
973-765-9322 ext 238

Patriots' Path Council
1 Saddle Rd
Cedar Knolls, New Jersey 07927
Phone: 973-765-9322

Sunday 08-04-2013 12:30 PM to
Saturday 08-10-2013 9:30 AM
Past
704 - Camp Somers

Map this event
750 Waterloo Rd
Stanhope, New Jersey 07874
Phone: 973-347-2240 (Summer Only)
Fax: 973-347-3710