Event Details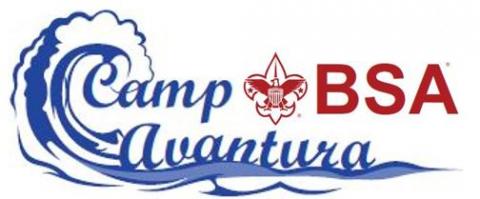 We are full for the 2022 camp season!
Week 2 has been cancelled due to lack of attendee registrations
The Transatlantic Council is excited to again offer a great summer camp opportunity for the camp season of Summer 2022. We have discovered a great location along the coast of the Adriatic Sea on the Westernmost tip of Croatia. Some of the unparalleled experiences our council can offer to our Scouts is the unique travel destinations where we hold our camps and other events. Camp Avantura BSA is a waterfront camping experience on which we can offer our traditional BSA summer camp just steps from the beautiful Croatian beachfront. The camp was originally built to serve youth organizations and was designed with youth summer camp programs in mind. The location is right on the waterfront and has one of the most scenic camp dining halls we have ever seen!
The search for this location was inspired from the desire to continue our former high adventure warm climate aquatic themed camps of years past. The Croatian coastline is renowned for warm water all summer long and clear snorkeling adventures await us! All of our aquatics will take place in the Adriatic Sea so be ready to see some amazing sights while at camp!
Dates for our 2022 camp season:
staff week: July 25 - 30

Session 1: July 31st to August 6th

Session 2: August 7th to August 13th
We will offer scouts two choices for their week of activities. First, we offer a 'first year camper' program to assist Scouts that are new to BSA programs by accomplishing many requirements towards the Scout, Tenderfoot, Second Class and First Class ranks along with some merit badge classes. Second, for those more experienced Scouts we will offer and a menu of merit badge classes as well as some extra high adventure options to spend a productive week at camp while still creating fun memories for our Scouts to grow from!
Register and pay early to receive the Early Bird Discount:
Camp Avantura BSA 2021 rates were:
$520 Youth (early bird was $485)
$420 Adult (early bird was $385)
Camp Fees for 2022 are:
$550 Youth (

early bird is $510**

)
$445 Adult (

early bird is $410**

)
**All camp fees must be paid by May 20th, 2022 to qualify for the early bird discount.
A note from the PSC in regards to camp merchandise available for pre-order:
Camp Alpine and Camp Avantura BSA items are only guaranteed to be available on a pre-order basis and only limited quantities may be available on site. All pre-order will be delivered at time of check-in at camp. Pre-Order will only be taken up until the final camp fee payment date.
When & Where
Week oneCamp Avantura BSA
Sunday 07-31-2022 1:00 PM CET to
Saturday 08-06-2022 11:00 AM CET
Past
---
Week twoCamp Avantura BSA
Sunday 08-07-2022 1:00 PM CET to
Saturday 08-13-2022 11:00 AM CET
Past