Event Details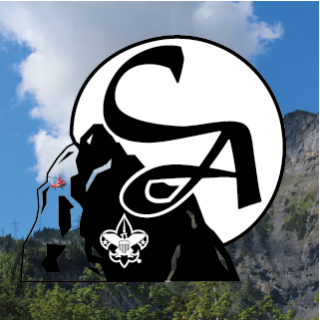 Camp Alpine is a fantastic Nationally accredited summer camp for Scouts, nestled in the heart of the Swiss Alps at the Kandersteg International Scout Center, Switzerland. Camp Alpine takes advantage of this amazing location and offers a program focusing on the outdoors, nature, and exploration, all while implementing the Patrol Method. Being based at the World Center of Scouting, Scouts also get the opportunity to meet others from around the world, have a great experience, build amazing memories and international friendships.
---
Program
Camp Alpine offers an Unparalleled Scouting experience for every level of scout in three distinct programs choices!
Base Camp
Our Base Camp program is the perfect first step for your new Scouts and a great start to their summer camp experience. Scouts learn all their essential Scout skills, completing multiple requirements while working toward 1st Class, Firem'n and Totin' Chit, and even earn a merit badge, but most importantly have fun at every turn.
Ascent
Geared for the next step in a Scout's career, the Ascent program is merit badge focused, with large blocks for better interaction. This year we bring you 2 new blocks. The "Forum" will offer new merit badges like Theater, Journalism, and Public Speaking. While our new "STEM" block will have Energy, Chemistry, Automotive Maintenance, and more. We also have new merit badges like Sculpting, Exploration, and a few others. Alpine continues to offer scoutcraft and skills in "Outdoor Skills", exploring nature in "Ecology", perfecting your aim in "Shooting Sports", and releasing your inner fish with "Aquatics".
Summit
Our specialty adventure program filled with outdoor adventure for older, more experienced Scouts and Adult Scouters. We are looking to offer an experience you'll remember for life. WARNING: may include glacial hikes, mountain peak summits, riding rapid waters, or climbing 100 foot cliff sides.
---
Camp Fees
| | |
| --- | --- |
| Programs | Camp Fees |
| YOUTH - Basecamp | $550 (Early bird is $510) |
| YOUTH - Ascent | $550 (Early bird is $510) |
| YOUTH - Summit | $655 (Early Bird is $615) |
| ADULT | $445 (Early Bird is $410) |
Camp Payment Schedule
| | | |
| --- | --- | --- |
| Camp Payment ACTION | Camp Payment AMOUNT | Camp Payment DEADLINE |
| Reserve a place for your unit at Camp | $100/unit Deposit | Open from June 2021- Oct 10, 2021 |
| Make the 1st Fee payment for participants | $25/youth and $25/adult attending Camp | October 10, 2021 |
| Make the 2nd Fee payment for participants | $150/youth and $150/adult attending Camp | March 20, 2022 |
| Make the final Fee payment for participants | Balance of Total Camp fess if seeking Early Bird rates | May 20, 2022 |
To qualify for Early Bird discounts, all Early bird Camp fees must be paid by May 20th 2022
All Camp fees must be paid by June 20th, 2022
A note from the PSC in regards to camp merchandise available for pre-order:
Camp Alpine and Camp Avantura BSA items are only guaranteed to be available on a pre-order basis and only limited quantities may be available on site. All pre-orders will be delivered at time of check-in at camp. Pre-Orders will only be taken up until the May 20th fee payment date.
When & Where
Staff Only Registration
Camp Alpine
Sunday 06-19-2022 12:00 AM CET to
Saturday 07-09-2022 11:59 PM CET

---
Week 1
Camp Alpine
Sunday 06-26-2022 2:00 PM CET to
Saturday 07-02-2022 12:00 PM CET

---
Week 2
Camp Alpine
Sunday 07-03-2022 2:00 PM CET to
Saturday 07-09-2022 12:00 PM CET