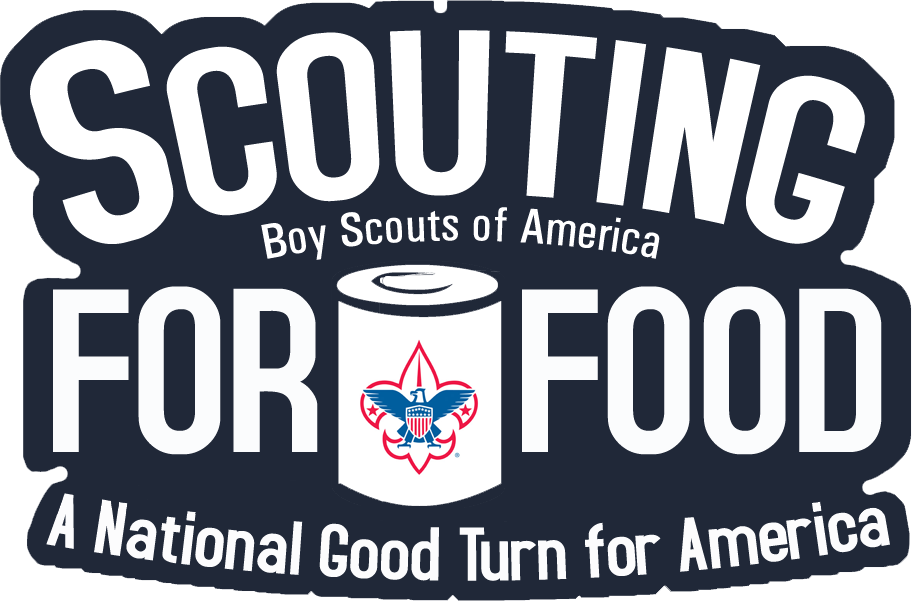 Scouts in Rainbow Council have been gathering and donating food to local food pantries. Once you have completed your food drive, there are two things you need to complete.
1. Please register your unit (and report about how many scouts participated and how many pounds of food your unit donated).

If you don't have a scale, assume one item weighs one pound and go from there. You can register by selecting the "register" button at the top.

2. Once you have registered, please also record your unit's service hours on the JTE page.

http://www.scouting.org/scoutsource/Awards/JourneyToExcellence.aspx
(this is the general JTE page that you may select service hours).
Or you can go directly to here:
https://servicehours.scouting.org/UI/Security/Login.aspx
(This is the JTE service hour page. You should have received information in your recharter packet about recording your units service hours.)

If you haven't participated in Scouting for Food and would like to, or to request bags or information, please contact Dawn Allen at Dawn.Allen@scouting.org. This community food drive will operate until November 24th, 2017.
Once again, thank you Berkot's for being a Scouting for Food sponsor.
Dawn Allen
Program Specialist
dawn.allen@scouting.org
312.953.7773

George S. McGee Service Center
921 S State St
Lockport, Illinois 60441
Phone: 815-942-4450

Friday 11-24-2017 12:00 AM to 11:59 PM
Past
George S. McGee Service Center
More Information