Event Details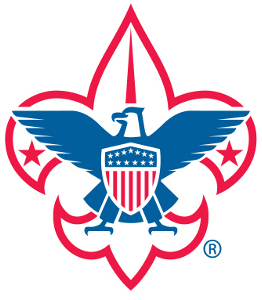 Join scouts from all over our Council and participate in a full weekend of Viking themed games, competitions and skits. This year will include "Capture the Banner" & Archery for all!! All events are Troop/Patrol based from 4(min) to 10 (max) youth per patrol. Units may have more than one patrol. Adults & Leaders will be encouraged to participate and compete at all events!
Spring Camporee 2018 is sponsored, designed and staffed by your local Order of the Arrow, Waupecan Lodge 197, Aschewagon Chapter. All meals are Troop/Patrol based: units are to provide their own meals. Registration is from 5:30pm to 7pm Friday night. All units must be off the grounds by 11am Sunday.
Banners: One blank banner will be supplied to each Patrol Friday night. Patrols have until Saturday evening to finalize adornments to their banner with whatever they would like. These will be judged by staff at the closing campfire, based on creativity & adaptability. Patrols may only use the banners supplied to them by staff Friday night. Pre-made banners will not be judged.
All paid attendees will receive an exclusive Spring Camporee 2018 patch.
After registration, additional information will be forwarded to your coordinator's email (when finalized), including the events schedule and leader's guide.

When: 5: 30 pm Friday April 27, 2018 - 11:00 am Sunday April 29, 2018
Where: Rainbow Scout Reservation
Cost: $15 for Boy Scouts and Venturers
$13 for Adults & Leaders
$2 late registration fee April 23, 2018 - 4:00 pm April 26, 2018
Who can attend: Boy Scouts, Venturers, and Adults
Regular Registration ends: 11:59 pm April 22, 2018
If you have any questions feel free to contact Bill Lester, 815-685-1071
When & Where
RSR
Friday 04-27-2018 5:30 PM CT to
Sunday 04-29-2018 11:00 AM CT
Past
Contact
George S. McGee Service Center
921 S State St
Lockport, Illinois 60441
Phone: 815-942-4450