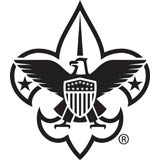 Welcome to the Scouting family! Please click on "Register" above to fill out your online joining application. The cost to join is $2.00 per month through December 2016. A $1.00 convenience charge will be added to your total registration cost to cover transaction fees.
Alternatively, you may opt to come in person to our Scout Service Center and fill out a paper application and pay your joining fees without the $1.00 convenience charge.
Please note that the joining fee you are paying will cover your membership until the end of this year. Your pack will coordinate dues for the 2017 year, typically $2.00 per month.
August Registration
Monday 08-08-2016 12:00 AM to
Wednesday 08-31-2016 11:59 PM
Past
Council Service Center

Map this event
Coords: 44.070884, -103.235303
144 N St
Rapid City, South Dakota 57701
Phone: 605-342-2824
Fax: 605-342-2826