Event Details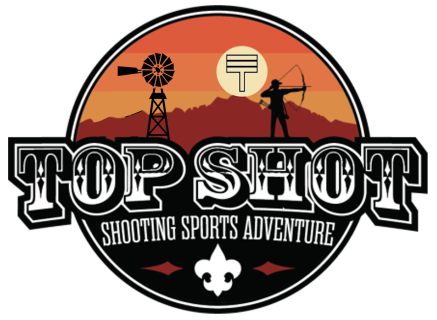 Top Shot Camporee - April 13, 2024
Form a team. Come shoot. Show off your "Top Shot" skills.
This Shooting Sports Camporee will be a team-style event where Scouts will compete in teams of 5. For units that have less than 5 Scouts participating, or if Scouts register individually, we will form mixed-unit teams up to the requisite number of 5 participants per team.
If adults or Scouts are interested in attending, but do not want to shoot, they are welcome to come as non-participating attendees or they can serve on the Camporee service team.
Please note the attached FAQ. A Leader's Guide will be provided no later than March 1, 2024 to include more detal as well as a schedule of the day.
The Camporee Service Team will be a group of youth and/or adults who are not participating, but will be available to perform various duties to help the event run smoothly. They may be assigned a specific station in order to help the adults who are managing that activity or, depending on number of CST, they will "float" as needed. They will also be there to answer random questions, run flag ceremony, etc.
Registration closes April 6, 2024 at noon for participants and April 10 at noon for all other registrants.
When & Where
Adults or Non-Participant ScoutsCamp C. W. Post
Saturday 04-13-2024
9:00 AM CT to 5:00 PM CT
---
Camporee ParticipantsCamp C. W. Post
Saturday 04-13-2024
9:00 AM CT to 5:00 PM CT
---
Camporee Service TeamCamp C. W. Post
Saturday 04-13-2024
9:00 AM CT to 5:00 PM CT