Event Details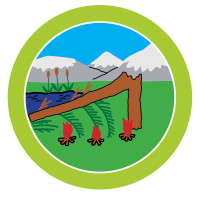 Pandemonium! Chaos! Riots!

We are unsure when it happened. Overnight the world was attacked by an unknown force. We have no information as of now because all communications have been knocked out. Only a few specific devices are able to communicate.

What we know is that we must survive. Throughout the day you will be given the skills required to survive. You must work together as a team, using the resources you have been given or what you find, to survive the night.
If you can do that, we just may have a chance…
This year the theme for camporee is survival. All activities are focused on wilderness survival, and will require all scouts to demonstrate their ability to remain safe in challenging conditions. Our goal is to have fun while earning the badge. Each event has been selected to introduce or educate each and every scout in scouting skills pertaining to cooking, orienteering, first aid, shelter building, and other basic survival techniques.

This Camporee gives every scout the opportunity to have fun, to demonstrate their skills, to experience new challenges, and fulfill requirements for their Wilderness Survival Merit Badge.
********Note: All Scouts need to bring a day pack and a tarp!********
Cell phones will be collected when the scenario begins and placed in a ziploc bag with your name on it and will be returned at the end of the scenario.
When & Where
Camp C. W. Post
Friday 04-14-2023 6:30 PM CT to
Sunday 04-16-2023 10:00 AM CT