Virtual Merit Badges 2021
Event Details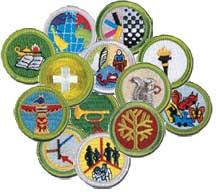 Garden State Council's Virtual Merit Badge opportunities continue!
Important registration instructions:
1. The Registration Contact needs to be an adult, and the Participant is the Scout.
2. You will receive 2 receipts: One is a payment confirmation, the other is the registration confirmation. THE REGISTRATION CONFIRMATION CONTAINS A LINK TO THE CLASS SCHEDULE, WHICH HAS YOUR ZOOM LINK. It will come from 247scouting.com and includes a link back into your Registration Portal, where you can access the Class Schedule and the blue card data.
Please note:
Forestry: Requirements 1, 2, 5, 6, 8 are pre-requisites or can be done by Scouts on their own time and submitted to the counselor.
Disabilities Awareness will meet twice: 1/14 and 1/28, both at 7 pm EST. The links for both Zoom sessions can be found on your Class Schedule, in your Registration Portal.
Pulp and Paper: Requirements 4, 6, 7, 8 are pre-requisites to be completed by the Scouts on their own and submitted to the counselor.
Zoom Links:
All Zoom Links are included in your Class Schedule. To access your Class Schedule, save your confirmation email from no-reply@247scouting.com. which includes links to your Class Schedule and Registration Details. Clicking Class Schedule will give you a PDF, which has a clickable Zoom link. The Registration Details will take you to your Registration Portal, where you can access the Reports tab to get your digital blue card, when completed. If you need assistance, the event contacts are listed under the blue Contact tab, below..
When & Where
Genealogy Merit BadgeRowan Scout Training Center
Wednesday 03-10-2021 7:00 PM ET to 9:00 PM ET
---
Animation Merit BadgeRowan Scout Training Center
Wednesday 04-21-2021 7:00 PM ET to 9:00 PM ET
---
Aviation Merit BadgeRowan Scout Training Center
Tuesday 01-05-2021 7:00 PM ET to 9:00 PM ET
Past
---
Forestry Merit BadgeRowan Scout Training Center
Wednesday 01-06-2021 6:00 PM ET to 9:00 PM ET
Past
---
Disabilities Awareness Merit Badge, Part 1Rowan Scout Training Center
Thursday 01-14-2021 7:00 PM ET to 9:00 PM ET
Past
---
Citizenship in the World Merit BadgeRowan Scout Training Center
Thursday 01-21-2021 7:00 PM ET to 9:00 PM ET
Past
---
Disabilities Awareness Merit Badge, Part 2Rowan Scout Training Center
Thursday 01-28-2021 7:00 PM ET to 9:00 PM ET
Past
---
Scholarship Merit BadgeRowan Scout Training Center
Wednesday 02-17-2021 7:00 PM ET to 9:00 PM ET
Past
---
Electricity Merit BadgeRowan Scout Training Center
Thursday 02-25-2021 7:00 PM ET to 9:00 PM ET
Past
---
Pulp and Paper Merit BadgeRowan Scout Training Center
Wednesday 03-03-2021 7:00 PM ET to 9:00 PM ET
Past