Wallwood Outdoor Weekend (WOWmay21)
Event Details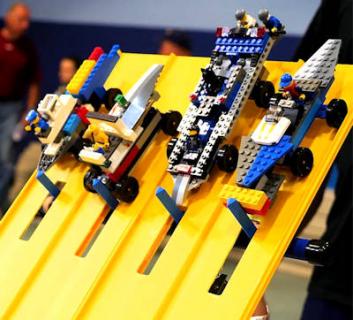 Wallwood Outdoor Weekend
May 15, 2021
Location: WBSR
9:00am - 3:00pm
Fees only cover program costs - no food, please bring your own lunch
Shooting Sports Permission Form - Must have on site and signed by Parent!
This month's WOW will be like none other to date! Yes, we'll have Shooting Sports (Rifle and BB gun Shooting, Archery and Slingshots), as well as Handicrafts AND a new activity the first ever SRAC LEGO Pinewood Derby! So, signup now and plan to attend this amazing event! Registration closes, promptly at 12am on 5/12 in order for us to prepare for the awesome event!
Parents/Adult partners are welcome to participate in all activities, however preference is give to the scouts, if limited slots are available. A parent/adult partner must accompany Cub Scouts in all activities and must be in the canoe during the aquatics activity.
Units may organize an overnight camping element by following the unit camping procedures established for Wallwood and contacting the Council Office to make the arrangements.
As of March 16, the Council Executive Committee approved a change to no longer require the AMHR for activities of one day or less. The AMHR is still required for events over one day in length and for overnight activities, as normal. For all events, regardless of length, you will still be asked to answer the questions on the "Pre-Event and Arrival Medical Screening Checklist", which can be found in the link to the right.
When & Where
Wallwood Boy Scout Reservation
Saturday 05-15-2021 9:00 AM ET to 3:00 PM ET
Past