Event Details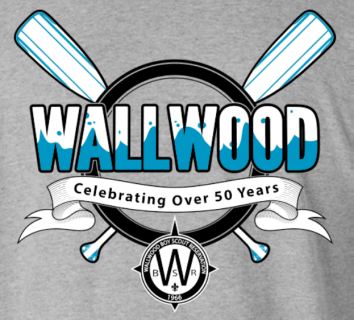 Wallwood Outdoor Weekend
January 15, 2022
Location: WBSR / 9:00am - 3:00pm
Please bring your own lunch and water bottle, snacks may be purchased in the Trading Post
Wallwood Outdoor Weekend – Program Overview

The January 2022 Wallwood Outdoor Weekend will have the following opportunities available:
Cub Scout Shooting Sports Awards

We will have instructors available for both Archery and BB Guns. The scouts will earn both the patch and the pin for their rank level in the shooting discipline chosen.
Archery will be conducted for all levels of Cub Scouting (Lions through Webelos)
The BB Gun award may only be earned by Tigers and up.

Canoeing Merity Badge for Scouts BSA

During this WOW, we'll be completing the Canoeing MB for all Scouts who attend.
Both of the activities above will take the entire WOW time perod to complete.
This is a great opportunity to earn these awards! The Cub Scout Shooting Sports Award can only be earned at a District or Council event and we don't offer it often.
So, signup now and plan to attend this fun event!
Make sure to complete the Firearms Permission Form attached on this page and bring it with you - Must be completed for all shooters and signed by a parent!
A parent/adult partner must accompany Cub Scouts in all activities and must be in the canoe during the aquatics activities, when offered.
Units may also organize an overnight camping element by following the unit camping procedures established for Wallwood and contacting Heather Rosenberg (heather.rosenberg@scouting.org) to make the arrangements.
-------------------------------------------------------------------------------------------------------
The health and safety of all of our members is paramount to the Suwannee River Area Council (SRAC). We have put in place preventative measures to reduce the spread of COVID-19; however, we cannot guarantee that you or your child(ren) will not become infected with COVID-19. Further, attending activities, functions and meetings of SRAC and SRAC properties, including the Wallwood Boy Scout Reservation (Camp Wallwood) and the Council Service Center, could increase your risk and your child(ren)'s risk of contracting COVID-19.
All attendees will be asked to sign an "Informed Consent" waiver when attending any function in person. Please see a copy of that waiver attached here. You will also sign this waiver for your party, during the registration process. If you have any questions about the plan and measures being taken to ensure the safety of our members, please call us at 850-576-4146.
When & Where
Wallwood Boy Scout Reservation
Saturday 01-15-2022 8:00 AM ET to 3:30 PM ET
Past