Event Details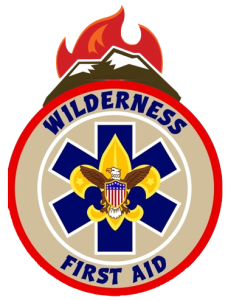 Save the Date for the 2024 event! Please see below for 2023 information.
Wilderness first aid, or "WFA", is a generic term that commonly refers to any training course that focuses on prevention, assessment, and treatment for an ill or injured person in a remote environment where definitive care by a physician and/or rapid transport is not readily available. This is defined as being an hour or more away from advanced care. WFA courses are intended for anyone planning a remote high adventure, from lay responders to medical professionals.
Youth (14 years old and up) and adult Scout leaders are encouraged to take a 16-hour WFA course based on the specific curriculum developed by the BSA, which includes a management dimension that most course fail to address. Participants will likely find it the most valuable program they'll ever take.
All four of the BSA high-adventure bases (HAB) require at least one person per trek (two per trek at Philmont Scout Ranch) to be current in WFA through one of the BSA's approved providers. Of course, having more participants trained in WFA skills is highly recommended for any high adventure or backcountry experience. In addition, participants in unit-centered high-adventure programs would greatly benefit from WFA skills in the event of an emergency.
Join Diane Morris as she teaches Wilderness First Aid Certification March 24-26 at Deer Lake United Methodist Church for Scout leaders going to high adventure. Please email Diane at Diane.Morris@tcc.fl.edu for more information!
Schedule will be as follows:
April 12 6pm-9pm
April 13 9am-4pm
April 14 9am-4pm
When & Where
Save the Date Deer Lake UMC
Friday 04-12-2024 6:00 PM ET to
Sunday 04-14-2024 4:00 PM ET