Event Details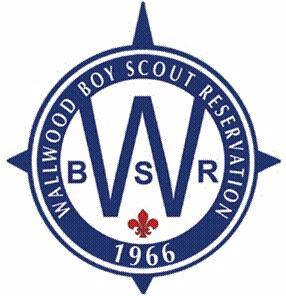 WBSR Summer Camp 2022
June 12-18, 2022
Wallwood Boy Scout Reservation
WALLWOOD BSR SUMMER CAMP 2022 Rediscover the great outdoors!
We are very excited for Summer Camp this year at our beloved Wallwood. We have planned some appealing and wonderful changes while holding onto some great traditions!
This year, we are scheduling Merit Badges a little differently to tap into a wide variety of talent from around our council! By offering the Merit Badges this way, we can invite some special guest Merit Badge counselors to further elevate the level of instruction your Scouts will receive! Your Scout should come home with a wealth of new skills and stories under their belt, and hopefully, a desire to come back again next year to relive the excitement of our revamped programming!
BUT... More than just Merit Badges and advancement, summer camp is also a time to have fun, build new skills, and make friendships that will last a whole lifetime. When Merit Badge instruction wraps up, we spend the rest of the day staffing fun activities for the Scouts and Scouters alike. Everything from free shooting to some Cast Iron Chef challenges to Scoutmaster Golf and the infamous Cardboard Canoe Race are free activities that anyone can participate in. In the evening we keep the fun going with events such as the karaoke council ring dance party, ping pong tournament, corn hole tournament, field games like slip and slide kickball, and the ever famous and beloved Wallwood Marathon.
For full details, see the Leader's Guide or contact Mitch Royals, Camp Director (mitch.royals@gmail.com) or Heather Rosenberg, Program Director (heather.rosenberg@scouting.org)
NOW, we just need YOU to bring our summer camp at Wallwood back to its glory days!
Full registration and class selections are now open. Click on the REGISTER button today! Don't miss out on the best summer camp experience in years!
But... HURRY registration closes on June 1, 2022!
-------------------------------------------------------------------------------------
The health and safety of all of our members is paramount to the Suwannee River Area Council (SRAC). We have put in place preventative measures to reduce the spread of COVID-19; however, we cannot guarantee that you or your child(ren) will not become infected with COVID-19. Further, attending activities, functions and meetings of SRAC and SRAC properties, including the Wallwood Boy Scout Reservation (Camp Wallwood) and the Council Service Center, could increase your risk and your child(ren)'s risk of contracting COVID-19.
All attendees will be asked to sign an "Informed Consent" waiver when attending any function in person. Please see a copy of that waiver attached here. You will also sign this waiver for your party, during the registration process. If you have any questions about the plan and measures being taken to ensure the safety of our members, please call us at 850-576-4146.
When & Where
Wallwood Boy Scout Reservation
Sunday 06-12-2022 1:00 PM ET to
Saturday 06-18-2022 11:30 AM ET
Past