Event Details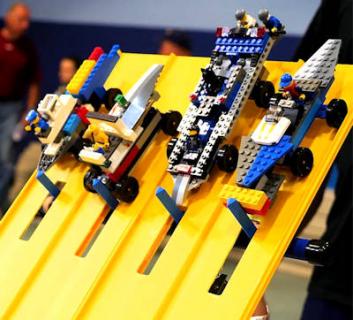 Council Pinewood Derby 2023
Saturday, May 6, 2023
Governor's Square Mall - 10AM
ABOUT THE COUNCIL PINEWOOD DERBY RACE
A Special Thanks to our Sponsor!
The Council Pinewood Derby is here! Race day is Saturday May 6, 2023, at Governor's Square Mall outside of (Dillard's Wing). Racers that placed 1st, 2nd, and 3rd in your Pack race, it's time to get down and Derby and we want to see who created the ultimate Pinewood Derby Racecar! The cost is $10 per racer and registration is now open.
The Suwannee River Area Council is also proud to announce the Champion's Cup Race. This race will allow the 1st place finishers in their rank a chance to race for the Champion's Cup. The winner's name, pack and race year will be engraved on a placard and affixed to the cup. The cup will reside in the Suwannee River Area Council's Office in the main lobby on display.
Registration deadline is May 3, 2023.
You may email Michael Yon at mikeyon@outlook.com for any questions concerning rules/procedures.
When & Where
Governor's Square Mall (Dillard's Wing)
Saturday 05-06-2023 8:00 AM ET to 5:00 PM ET
Past