OA Brotherhood Counseling and Ceremony
Event Details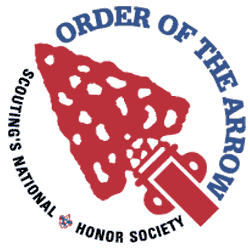 OA Brotherhood Counseling and Ceremony
This is a half day event, November 8th 2:00 - 4:00 pm. It is for OA members who are eligible to seal their membership in the brotherhood. After 6 months of service as an Ordeal member and fulfilling certain requirements, a member in good standing with the lodge, may take part in the Brotherhood ceremony, which places further emphasis on the ideals of Scouting and the Order. Completion of this ceremony signifies full membership in the Order.
All members that went through the Ordeal in 2019 are eligible to seal their ties with the OA and become Brotherhood members. To be in good standing with the lodge you need to have paid your dues for the current year.
The event will take place at Lafayette Presbyterian Church, 4220 Mahan Dr, Tallahassee, FL 32308. Members should arrive in uniform and sash.
When & Where
Lafeyette Presbyterian Church
Sunday 11-08-2020
2:00 PM ET to 4:00 PM ET
Past