Event Details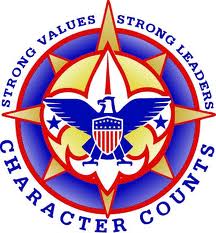 Donations supporting the Suwannee River Area Council
We appreciate your generosity and support.
Please click the "Donate" button and follow the prompts to make your donation. On the next screens, please provide the information requested under "Register as a Guest" or "Update Information". Then, click the "Donate" button again, followed by the "Check Out" button on the following screen.

Invest in Tomorrow's Leaders

The Suwannee River Area Council, BSA has a proven track record of shaping youth into people of outstanding character – people who understand the meaning of accountability and the importance of servant leadership.
By contributing to Scouting locally, you will have a profound impact on America. More youth will experience the program that will further instill values and character in their moral fiber.
Thank you again, for your generosity and support,
Jeff Barbacci, Council President
Dale Austin, Council Commissioner
Terry Whitaker, Scout Executive
https://www.suwanneeriver.net/
When & Where
Council Service Center
Tuesday 12-31-2030
12:00 AM ET to 11:59 PM ET