Wallwood Outdoor Weekend (WOW)
Event Details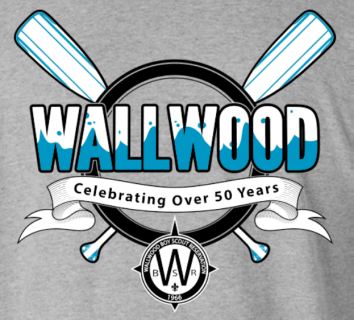 Wallwood Outdoor Weekend
January 21, 2023
Location: WBSR / 9:00am - 3:00pm
Please bring your own lunch, snacks may be purchased in the Trading Post
Cost: $10 for all scouts & adults. Registration closes on January 18, 2023.
Wallwood Outdoor Weekend – Program Overview
Plan to join us for the upcoming WOW weekend for an exciting day. Learn all about patch trading, how to make and launch a paper rocket along with other exciting activities listed below. The Trading Post will be open from noon until 3:00 as well.
Field games--self directed; all ages
Museum tours and introduction to patch trading-all ages
Shooting sports

Archery and slingshot—all ages
BB—Cub and older
.22 Rifle—Scouts BSA and Venturers

STEM—Paper rockets-all ages (Two sessions with cap of 15 each)
Fishing--all ages
Cooking—all ages (Two sessions with cap of 17 each)
First Aid--all ages
Rowing--see below

A BSA swim test is required to participate in the boating activities. As it would be difficult to conduct swim tests as part of the WOW, participants must provide evidence of BSA Swim test completion. This is open to all Scouts BSA and Venturers who can provide evidence of passing the BSA swim test, such as a buddy tag, a merit badge card (such as Swimming, Canoeing etc), First Class rank card etc. Adults may also provide a BSA buddy tag as evidence of completion of the swimmer test.,this includes Cub Scout parents and your Cub Scout can ride in the rowboat with with you or any buddy who is a swimmer.*
So, signup now and plan to attend this fun event!
Make sure to complete the Firearms Permission Form attached on this page and bring it with you - Must be complete for all shooters and signed by a parent!
* Boating Restrictions for Non-Swimmers:
For activity afloat, those not classified as a swimmer are limited to multiperson craft during outings or float trips on calm water with little likelihood of capsizing or falling overboard. They may operate a fixed-seat rowboat or pedal boat accompanied by a buddy who is a swimmer. They may paddle or ride in a canoe or other paddle craft with an adult swimmer skilled in that craft as a buddy. They may ride as part of a group on a motorboat or sailboat operated by a skilled adult.
A parent/adult partner must accompany Cub Scouts in all activities and must be in the canoe during the aquatics activities, when offered.
Units may organize an overnight camping element by following the unit camping procedures established for Wallwood and contacting Dennis.Whisenant at Dennis.Whisenant@scouting.org to make the arrangements
When & Where
Wallwood Boy Scout Reservation
Saturday 01-21-2023 9:00 AM ET to 3:00 PM ET
Past