Scout Saver Fundraiser 2022
Event Details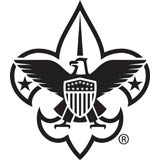 ***Note: You do not need to make a payment when ordering Scout Saver Cards (although the system will say a balance is due at checkout). During the final step of the checkout process, select the "Mail Payment" option to order your Scout Saver Cards without making a pre-payment. All unsold Scout Saver Cards must be returned. A payment of $5 must be madeto the Longhorn Council by 5/9/22 for every Scout Saver Card that is sold.***
What is the Scout Saver fundraiser?
The Scout Saver fundraiser is an Entertainment Savers Guide tri-fold with offers from a mix of national & local vendors plus a code for the Scout Saver app to unlock access to THOUSANDS of 2-for-1 & 50% offers to use in over 10,000 cities throughout North America. This is a great offer for $10! The offers are a great mix of retail, dining, automotive services, entertainment, & much more.
Local Vendors featured on the tri-fold:
North Tri-Fold: Albertsons/Tom Thumb, Texas Rangers, Dick's Sporting Goods, Sonic, Medieval Times, Sports Clips, Schlotzsky's, Grand Adventure, Jiffy Lube, Cookies By Design
South Tri-Fold (Waco, Killeen, Temple Areas): Shipley's Donuts, Texas Rangers, Dick's Sporting Goods, Medieval Times, Great Clips, FireHouse Subs, Sonic, Chuck E. Cheese, Dairy Queen, Mr. Gatti's Pizza, Brick & Forge Taproom, Lil Tex Restaurant, Jiffy Lube, Cookies By Design
When will the program run?
The Scout Saver program will begin in February and end in April 2022. Units will be able to start selling when they want to. Units can sell beyond May as most coupon expiration dates are 12/31/22, but Units must pay the Council $5 per card by 5/9/22.
How much does the Scout Saver cost & what is the pricing structure?
The Scout Saver retail cost will be $10 & your Unit will earn a $5 profit for each one sold. Below is a breakdown of the pricing structure.
$5 Unit Sales Profit
$5 Council funding for support materials & inventory expense. (Units need to pay $5 per sold card to the Council by 5/9/22)
When Can I order?
Ordering will be available beginning Jan 22, 2022 and can be ordered through April!
When will funds be due to Council?
Funds will be due to Council no later than Monday, May 9th 2022
Can I return my unsold Scout Savers?
Unsold/unregistered cards are to be returned to Council along with the payment for $5 for each card you did sell
If I order a small amount at first & need more, can I get additional inventory?
Yes. Units will pre-order cards & be able to re-order to supply their selling needs throughout the campaign season (re-orders could take up to 2 weeks to fulfill from the vendor if not in Council stock)
Why is the Scout Saver Guide so exciting?
The Scout Saver app will have thousands of local & national offers that can be used in over 10,000 cities throughout North America. This allows the ability for Scouts to sell to family members or loved ones that live outside of their local area
Since the Scout Saver app is available on your mobile device, you will always have your offers with you
Units can use the offers on the Scout Saver app for out of state dining on Summer Camp or High Adventures trips
Better value offers – 2-for-1 and 50% off
Who should I contact if I have questions?
Please contact your District Scout Saver Chair or your District Executive
***Note: You do not need to make a payment when ordering Scout Saver Cards (although the system will say a balance is due at checkout). During the final step of the checkout process, select the "Mail Payment" option to order your Scout Saver Cards without making a pre-payment. All unsold Scout Saver Cards must be returned. A payment of $5 must be madeto the Longhorn Council by 5/9/22 for every Scout Saver Card that is sold.***
When & Where
Longhorn Council Office - Hurst
Monday 05-09-2022 12:00 AM CT to 11:59 PM CT
Past