Event Details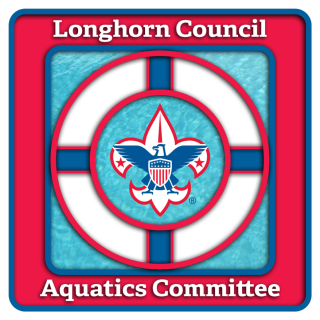 LHC Pre-Camp Swim Tests
Longhorn Council Aquatics Committee will be offering swim tests to units attending summer camps. These swim tests will be valid for the season and LHC Summer Camp this year. (Acceptance at other camps/councils is at the discretion of the Aquatics Director of each camp).
When: 7AM-9AM
April 22nd 2023
Where: Benbrook Community Center YMCA (Meet on the pool deck on the North side of the building, do not go into the Y.)
1099 Winscott Rd
Benbrook, TX 76126
Who: Units must register for the event. Due to staffing and timing, walk-ins will not be allowed.
Cost: $8 per Scout (Youth/Leader/Sibling/Parent)
What to Bring:
Completed YMCA Scout Waiver for each participant (Attached)
Swim Classification Record (Attached)
Units will need to register and fill out the swim classification roster before they arrive. Have Scouts familiar with the swim test requirements beforehand.
Swim Classification Record and requirements can be found here: https://www.scouting.org/wp-content/uploads/2022/03/Swim-Classificaiton-record-430-122.pdf
For more information or questions, please contact Mike McFadden mcfaddenbio@gmail.com.
When & Where
April 22 Swim TestBenbrook YMCA
Saturday 04-22-2023 7:00 AM CT to 9:00 AM CT