Silver Beaver Nomination Due Date: March 1st, 2023
Event Details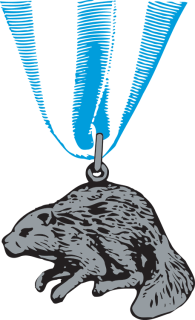 No Registration Needed


Silver Beaver Nominations
The Silver Beaver Award was introduced in 1931 and is a council-level distinguished service award of the Boy Scouts of America. Recipients of this award are registered Scouters who have made an impact on the lives of youth through service given at the council level.
Longhorn Council Nominations are due by 11:59 PM on Wednesday, March 1st, 2023.
To nominate a Scouter:
The Silver Beaver is presented annually at the Longhorn Council Recognition Banquet. If the individual you nominated is selected to receive this recognition, you will be contacted by a member of the selection committee and asked to notify the recipient.
Not sure if someone has revived the Silver Beaver award? Check our list of Longhorn Council Silver Beavers
Questions? Please contact:
Rachel Joslyn
Rachel.Josyln@Scouting.org
817.231.8585

When & Where
Silver Beaver Nomination Deadline
Longhorn Council Office - Hurst
Wednesday 03-01-2023 11:45 PM CT to 11:59 PM CT