Electricity Merit Badge Workshop
Event Details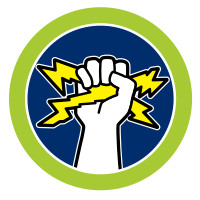 Electricity Merit Badge Workshop - February 4th, 2023 - 9am-3pm - Hurst Service Center - Hosted by the Longhorn Council STEM Committee.
Learn why electricity plays a significant role in the economy and how energy consumption impacts our daily lives with the Electricity Merit badge. Scouts will demonstrate how to respond to electrical emergencies, explain how a fuse blows or a circuit breaker trips, and complete an electrical home safety inspection. The Electricity Merit Badge is an excellent opportunity for Scouts to learn how to read an electric meter and determine their household's energy cost from meter readings.
Activity uniform is appropriate. Lunch is provided. Please bring a water bottle.
12 students max.
See attached Merit Badge Workbook. Scouts can complete the Merit Badge if they finish requirement #2 & #8 before they attend the workshop. (Scouts will need to provide proof that they finished requirements #2 & #8.)
Seeking additional volunteers to assist in instruction.
When & Where
Electricity MBHurst Service Center
Saturday 02-04-2023 9:00 AM CT to 3:00 PM CT