Event Details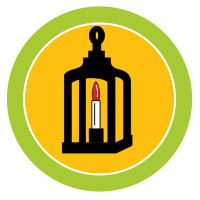 Ever wondered what it would be like to forge red hot metal? This is your chance! Join us at the SR2 Blacksmith Shop for Metalworking MB Workshop!
Our local SR2 Blacksmith Kevin, will teach Scouts working on the Metalwork merit badge how to safely work with a variety of types of metal. Scouts will explore different types of metalwork and the various career opportunities for people who enjoy working metal.
Class is at SR2 - Camp 9 Blacksmith Shop. Starts at 9AM sharp. Class ends at 4PM. Saturday September 30th 2023 & Saturday October 21st 2023. No meals will be provided.
Leader in charge will need to have Medical Form Parts A&B on hand.
Plan to bring a printed Metalwork MB worksheet, water bottle, lunch, shirt/pants (all natural fibers) and closed toe shoes.
Please no field uniforms in the shop, it is not made of appropriate materials.
Class will be rescheduled if less than 5 register.
Weekend camping must be booked separately.
See you at SR2!
Special Needs and Disabilities Metalwork Merit Badge Opportunity! January 6th, 2024. Class is open to Scouts BSA members with a special need or disability, seeking to earn the Metalwork Merit Badge. Class size is limited to 4 participants. Before registering please email: SR2blacksmith@gmail.com to confirm that the Scout qualifies for the class.
When & Where
MetalworkW2Sid Richardson Scout Ranch
Saturday 10-21-2023
9:00 AM CT to 4:00 PM CT
---
MetalworkSNDSid Richardson Scout Ranch
Saturday 01-06-2024
9:00 AM CT to 4:00 PM CT
---
MetalworkW1Sid Richardson Scout Ranch
Saturday 09-30-2023
9:00 AM CT to 4:00 PM CT
Past