OA Induction Weekends 2020
Event Details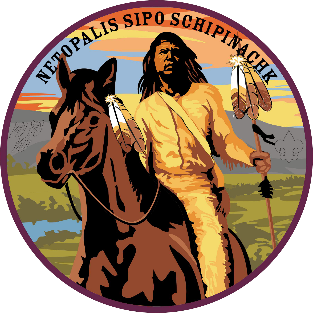 OA Induction Weekends 2020
An OA Ordeal is a unique Scouting experience. The event challenges a candidate physically, spiritually, and mentally. It provides the candidate a time to reflect on how brotherhood, cheerfulness, and service will direct the candidate's life.
Check-in begins at 7:30 PM on Friday. Activities will end at approximately 6PM on Saturday. Each participant is required to bring a copy of a current BSA medical form, Parts A & B to check-in.
The form may be found at: http://www.scouting.org/scoutsource/HealthandSafety/ahmr.aspx.
Full Event Schedule on the Lodge Website: https://www.netopalis.org/events/
Status of Summer 2020 Induction Opportunities
COVID-19 has brought unprecedented uncertainty, and challenges to our daily lives. The leadership of the Lodge recognize that candidates and members have been planning for months to have an opportunity to strengthen their involvement in scouting, their units, and in the encouragement for Scouts to go camping.
The health and safety of our participants and staff is our utmost concern. We are currently working with council staff and camp staff to operate safely and within the currently required guidelines.
As a reminder, the National OA policy on completing inductions has been extended to 24 months. The majority of 2020 candidates will now be able to complete their ordeal by as late as May 2022. The Lodge has additional opportunities planned for October and December of 2020. There will also be more opportunities in the Spring of 2021 and beyond. We encourage you to consider attending those events.
What Can Participants Do to Help?
Participants who fall in the high-risk category (as defined by the CDC) should not attend an Induction this summer. If you are in this category you should stay home.

Participants should bring their own mask (face covering).

Participants will be taking part in a conservation or other service project during the event. These activities require leather gloves which are difficult to sanitize between uses. Everyone bringing their own gloves will eliminate this sanitation issue.
Refunds
If an event is canceled candidates will be given the opportunity to move their registration to a later event, or to request a full refund.
Additional Opportunities in 2020 and 2021
The Lodge has the traditional opportunities planned for October and December in 2020. There will also be more opportunities in the Spring of 2021. If possible, there may be additional micro events in 2021.
Brotherhood and Vigil Events
We understand that opportunities to pursue Brotherhood membership or honor our Vigil nominees are currently unavailable. We are working to that provide those opportunities later this year. If you have questions in regards to staffing please contact adviser@netopalis.org
BSA Annual Health and Medical Record
All currently planned events will be 24 hours or less. These events (less than 72 hours) require parts A and B of the most current BSA Annual Health and Medical Record be completed.
When & Where
OA Induction Weekend: SR2Sid Richardson Scout Ranch
Friday 06-26-2020 7:30 PM CT to
Saturday 06-27-2020 6:00 PM CT
Past
---
OA Induction Weekend: Camp TahuayaCamp Tahuaya
Friday 07-24-2020 7:30 PM CT to
Saturday 07-25-2020 6:00 PM CT
Past
---
OA Induction Weekend: Worth RanchWorth Ranch
Friday 10-23-2020 7:30 PM CT to
Sunday 10-25-2020 9:30 AM CT
Past
---
Winter Induction Weekend: SR2Sid Richardson Scout Ranch
Friday 12-04-2020 7:30 PM CT to
Sunday 12-06-2020 9:30 AM CT
Past