Event Details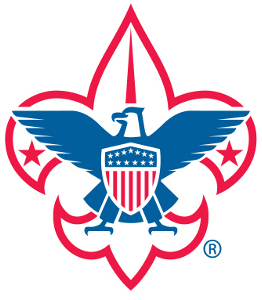 Day Camp-Pathfinder
3...2...1... Blast off to Pathfinder Day Camp this 2022 summer. Day Camp is an outdoor experience full of summertime fun for Cub Scout-aged youth & parents to enjoy. Cub participating in Space Camp: This is the Cub Way will enjoy activities such as Rockets, Stars, STEM activities, BB shooting, archery, crafts, games, outdoor skills, advancement & more. Located at our beautiful Camp Burnett during the weekend of June 3 - June 5.
Day Camp is organized by the Pathfinder District of the Longhorn Council BSA and conducted by volunteers from the local area. Day camp is for youth entering the 1st-5th grades the following school year. Youth entering the 1st grade must be accompanied by an 'adult partner' during their participation at Day Camp.
Day camp is conducted by adult volunteer leadership who are trained and certified at one of the BSA's National Camping Schools. Adult volunteers make up the nucleus of the day camp staff by leading specific programs or managing groups of youth throughout their time at camp. Day camps are also supported by youth staff members and Scouts serving as Den Chiefs and assisting the Cub Scouts throughout the camp. Please consider registering as an adult leader to support our camp. Pathfinder asks adult leaders and Scouts serving as Den Chiefs to pay $9 to cover the t-shirt. Adult leaders can support camp by supervising youth as a unit leader as the group of cubs moves from activity to activity OR can lead a station/activity at camp. After registration, you will see an email from our camp director asking you about which role you would like to have as a volunteer.
LOCATION
Camp Burnett @ 3301 N White Chapel Blvd, Southlake, TX 76092
SCHEDULE
June 3 9:00am - 3:00pm
June 4 9:00am - 3:00pm
June 5 1:00pm - 5:00pm
Check-in Starts at 8:30am on June 3 & 4 and at 12:30pm on June 5
Having fun at Scouting Day Camp is important to everyone in Scouting—and so is your safety and well-being. Once online registration is complete, all participants (cubs, scouts, adult volunteers) will need to complete the Annual Health and Medical Record Form A and B along with a copy of his or her insurance card to the Day Camp Director/Camp Health Officer before attending camp. These papers can be dropped off at any of the parent meetings, adult training, the June 2nd Roundtable, or the morning of camp. Any adult volunteer at camp (parent or scout leader) needs to have a copy of a current Youth Protection Training as of June 2022 on file at camp.
We would love to keep you up-to-date on camp information, please check our digital newsletter at https://www.smore.com/0ds6e for the most up-to-date information about camp. Be sure to bookmark this page for future use.
When & Where
Camp Burnett
Friday 06-03-2022 9:00 AM CT to
Sunday 06-05-2022 5:00 PM CT