Scouts BSA Summer Camp 2024
Event Details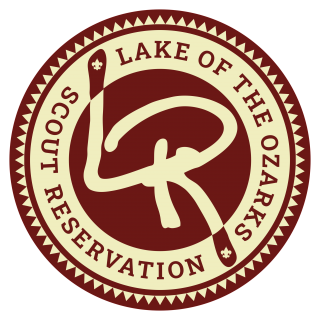 Join us for a fun-filled summer camp experience in 2024! To make a deposit, select the deposit button next to our desired session of camp. Please remember that there are a limited number of spots per session of camp.
Summer camp is the highlight of the Scouting year. Young men and women join Scouting to get outdoors, and the Lake of the Ozarks Scout Reservation is a wonderful environment for Scouts to interact with the Scouting program, nature, and each other. The LOTOSR Summer Camp Staff is committed to providing the best possible program during your unit's week of camp. Our goal is to be friendly and responsive to the needs of your unit, and to set an excellent example of what Scouting should be to all those attending camp. The staff is carefully selected and trained to assist in your stay. They are ready to help you at any time. If you have any questions, please contact Camp Director, Dennis Kerns, at (660) 221-0443 and dennis.kerns@scouting.org.
Our Scouts BSA Summer camp offerings are 7-days and 6 nights for registered Scouts BSA Scouts and Adult Leaders. During the week, scouts have the opportunity to work on multiple merit badges and participate in many activities in camp. Units will also have the opportunity to participate in unit activities and competitions throughout the week. We are excited to feature over 80 unique merit badges and activities at summer camp in 2024.
Scouts BSA Summer Camp Sessions:
Session 1: June 9th-15th, 2024
Session 2: June 16th-22th, 2024
Session 3: June 23th-29th, 2024
Session 4: June 30th-July 6th, 2024
Session 5: July 7th-13th, 2024
Fees:
$TBD for youth ($355 - 2023)

$TBD early bird fee (ends on May 1st, 2024) ($335 - 2023)

$TBD for adults ($150 - 2023)
There are no additional merit badge/activity fees with the exceptions of Motorboating & Watersports
$100 unit deposit to reserve a campsite (begins October 1st, 2023 – this deposit is due at registration and is non-refundable)
$25 per Scout deposit to allow the scout to begin picking MB classes (due starting March 1st, 2024 and is required to begin class selection)
Full balances are due by May 30th, 2024
---
Optional Excursions: Every Friday, units will be able to go on an offsite excursion to one of the many attractions in the Lake of the Ozarks. Excursions are $TBD per attendee. This includes all entry fees, transportation, and food. We have three options available. Attendees can only do one excursion for the day. This year's Excursions have not been finalized yet. They will be published once set.
---
Optional T-Shirt: Be sure to pre-order a summer camp t-shirt . Pre-order only.
---
Summer Camp Registration Timeline:
October 1st, 2023: Unit Deposit and Reservation Begins
March 2st, 2024: Class Deposit and Selection Begins
March TBD, 2024: Scouts BSA Summer Camp Preview via Zoom
May 1st, 2024: Camper Savings Day - Early Bird Fee Ends
May 30th, 2024: Registration closes and full balances are due
---
An important reminder for all units: The Lake of the Ozarks Scout Reservation is a patrol-method cooking camp. We do not operate a dining hall. Our food service commissary will deliver food for each meal to you, and the unit will prepare their meals at their campsite.
---
Cancellation/Refund Policy:
Prior to May 1,2024
Before the May 1st Camper Savings Day, all fees that are less than the $25 per class deposit, are refundable and transferable. Please check your Scouts' prior commitments to family vacations and other summer activities before May 1st.
After May 1, 2024
After the May 1sth Camper Savings Day, the following policy applies:
Refund requests MUST be submitted in writing to the Camp Director before departing from camp. A unit leader or Scout may request a refund of the fees under the following conditions ONLY:
Illness or serious accident of Scout prevents their attendance at camp.
Family illness or emergency prevents the Scout's attendance at camp.
Camper fees are nontransferable between scouts or leaders.
Refund requests for a Scout or leader who changes their mind about attending, or decides to not attend for any reason other than those listed above, WILL NOT BE considered.
If the refund request is granted, the $25 reservation deposit and an additional 25% camp readiness fee will be withheld; however, if your unit wants your refundable fees transferred to your unit Scout Shop account, the non-refundable readiness fee will be reduced to 15% (available for Great Rivers Council units only). Scouts leaving camp early will not be eligible for partial refunds. Refund requests submitted after leaving camp will not be honored. Fees for merit badge classes or programs are NON-REFUNDABLE or transferable.
When & Where
Session 1Lake of the Ozarks Scout Reservation
Sunday 06-09-2024 1:00 PM CT to
Saturday 06-15-2024 12:00 PM CT
---
Session 2Lake of the Ozarks Scout Reservation
Sunday 06-16-2024 1:00 PM CT to
Saturday 06-22-2024 12:00 PM CT
---
Session 3Lake of the Ozarks Scout Reservation
Sunday 06-23-2024 12:00 AM CT to
Saturday 06-29-2024 11:59 PM CT
---
Session 4Lake of the Ozarks Scout Reservation
Sunday 06-30-2024 1:00 PM CT to
Saturday 07-06-2024 12:00 PM CT
---
Session 5Lake of the Ozarks Scout Reservation
Sunday 07-07-2024 1:00 PM CT to
Saturday 07-13-2024 12:00 PM CT