Citizenship in the Community Virtual Merit Badge Workshop
Event Details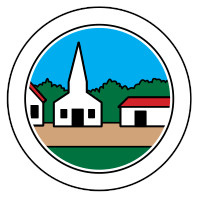 Important Information (please read):
Scouts are required to have access to a computer/laptop with video & microphone access and reliable internet. Once registered, Scouts will be emailed a Zoom invitation no less than 24 hours before their class.
This class will be capped at 12 Scouts
Electronic blue cards will be emailed to Scouts upon completion of the badge.
About this course:
This course will be completed in one sessions, Wednesday June 2nd from 5:30-8:30pm
Instructor Name - Jerold Ramos (contact: jdramos6402@yahoo.com)
Prerequisites:
*Requirement # 2: Make a list or a map (include address and phone numbers) of the following, Any Government buildings such as city hall, court houses or public works in your area. Also locate the Police Station, Fire Station nearest you, any parks or recreation areas and/or historic areas. Be prepared to share this information with the group.
**Requirement # 4: Discuss local issues you may be having in your area such as poor maintenance of streets or poor water or trash services, etc. with your family. write down what you agreed as a family was an issue and tell us what you want to do about it. Tell us what agency is responsible for these issues and if you can who is in charge of the agency. BE PREPARED TO DISCUSS THIS IN CLASS.
**Requirement # 5: Watch a movie, approved by your parent, that shows how the actions of one individual or a group of individuals can have a positive effect on the community....be prepared to tell the group what you watched and what the positive effect on the community was.
**Requirement # 7: Prepare a list of your volunteer efforts (projects) and show the counselor that you have completed at least 8 hours of volunteer work, one of your parents (or guardians) must sign this list agreeing that you have volunteered at least 8 hours of your time to help others. The volunteer work could be part of an eagle project, work at your church or outside agencies such as the Red Cross or a homeless shelter, Etc. These do not have to be recent but you must equal at least 8 hours. Send this list to your counselor.
**Requirement # 8: Write a paragraph about the important or unique aspects of your community and be prepared to share it with the group.
When & Where
Citizenship in the Community Virtual Merit BadgeVirtual
Wednesday 06-02-2021 5:30 PM CT to 8:30 PM CT
Past