Event Details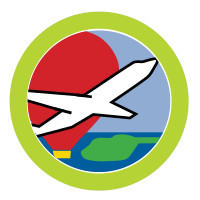 Aviation Merit Badge
128th Air Refueling Wing (MKE Airport)
1919 E. Grange Ave.
Milwaukee, WI
TIme: 8:30am - 2:30pm (Check In: 7:30am-8:15am)
Limited Event - Space for 100 total with very limited space for 25 that can also sign up for a flight. **Flight is offered through the EAA Young Eagles Program**
Important Details:
Merit Badge requirements will be fully completed at this event
Bring a non-refrigerated lunch and water bottle.
If a parent is attending please limit to just 1 parent per scout
Carpooling encouraged (shuttles will be available to transport scouts to and from parking area)
Military Base Access - All attendees will be vetted based on the information collected during registration process. Certain Violations may result in access being denied.

*Scouts may be dropped off/picked up at the base without the adult driver having to be registered for the event but the adult will not be given access to the base.*

Extremely Important that only individuals included in the registration process come to the base for event. Vetting cannot be done day of event.
Anyone 16 or older must have photo ID to access Air Wing

If you sign up for the flight you must also register here - MANDATORY EAA FLIGHT REGISTRATION
- Oftentimes the registration confirmation will go to spam, please have the parent check the spam folder to confirm the registration and pre-print the form to sign. Each Boy Scout must bring the form to the event, signed by a parent or legal guardian. SCOUT TROOP leaders do not count as guardians.
Also - each parent must complete their own children's registration. If they have more than 1 child, they can sign up as many children as they need to from the same page.
- Troop leaders - do not sign up your troop under one login - otherwise, the troop leader will become the default parent and we will not accept these forms. DO NOT print a form to distribute either, each scout is assigned a number from the EAA system, and that number has to be unique to each child/form.
- Only children signed up via the system (Young Eagles Link Above) will be allowed to fly; if a child does not have a parent-signed form, they will not be able to fly.
When & Where
128th Air Refueling Wing
Saturday 04-15-2023
8:00 AM CT to 2:30 PM CT
Past