Event Details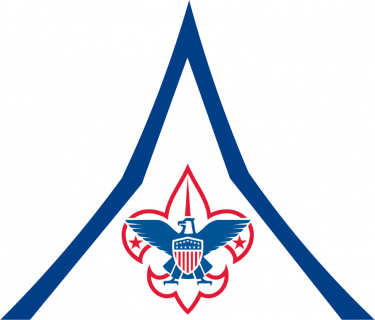 An overview of our programs is available at: http://www.campphillips.org
Camp Phillips has been serving Scouts and Leaders from across the nation for over 60 years. Whether you are a Scout attending Camp Phillips or a Scout Leader, our facilities and staff are sure to accommodate all of your needs.
WHY CAMP PHILLIPS?
Docks and Row Boats in Every Campsite

Over 40 merit badges

Exciting COPE, Aquatics, and Shooting Sports Programs

Rock Climbing Trips

Skilled Trades & STEM
Check out our Camp Resources in the Attachments Section of this page:
Leader Guide - a full information guide for Adult Leaders, SPLs, and Parents alike.
Youth Guide - a flier for youth to learn more about our programs and make class selections
Merit Badge Schedule - a schedule of our Merit Badge and all scheduled classes
Merit Badge Notes and Prerequisites - a document which breaks down what requirements will be taught at camp, and notes related to classes.
Bring a Friend Flier - a printable flier about our special program that allows Scouts to bring their friends that are not currently in Scouting and get rewarded.
Bring a Friend Site - a website with all information and details about the above Bring a Friend program.
Campership Form - a financial assistance form for youth in the Chippewa Valley Council
CampPhillips.org - a website with an overview of our programs.
Packing List- a list that each individual can print and check off when packing for camp.
Adventure Week - a 5 day program in August 2023 for Scouts 14+. Click link to register and learn more!
Refund Form- a request of a refund for a Scout or Adult.
Health Form- a link to the BSA Health Form website. Be sure to click "Going to Camp" option. This will give you the most up-to-date form.
Which Camp is Right for My Scout?- a document that explains which of our Summer Programs is right for your Scout.
So you want to come to camp... What's next?
Find a session that works for your troop. Click the "$110 Pre-Register Deposit" button

Enter an estimated number of youth and adults that will be attending with your troop. Enter a low end estimate, it's really easy to add to your registration.

Enter required information. Check out and pay your deposit. You can either send a check with your reservation number or credit card payments are accepted.

You will begin receiving email updates from us with reminders, updates, and changes.

Have your Scouts review our Merit Badge Schedule.

March 1, merit badge registration opens. You will need information about each Scout including name, contact information, age, and rank when this process opens up.

April 1, make a payment to take advantage of Early Bird pricing.
Do you have a Scout that can't attend with your troop, but would still like to attend camp?
There will be a host troop Session 2 (June 25—July 1) known as the "Scout Synergy Troop." Scouts from several troops will come together and experience camp as a Synergy Troop.
If session 2 does not work for your Scout, we can find a host troop in any other session as well.
Email info@helloadventure.org if interested in participating in Synergy Troop or finding a host troop during another session.
---
SEE CAMPSITE MATRIX BELOW FOR SITE AVAILABILITY.
Please contact Eric Muench at eric.muench@scouting.org or 715-598-9299 if you have any questions. We look forward to serving you in 2023.
2023 Camp Phillips Fees
CVC
YOUTH
NON-CVC
YOUTH
ADULT
Early Bird Rate
Registered & paid before 5:00 p.m. Mon 4/3/23.
$310
$330
$175
Regular Rate
Registered & paid before 5:00 p.m. Wed 5/31/23.
$320
$340
$175
Late Rate
Registered after 5:00 p.m. 5/31/23
$330
$350
$175
*Scouts that crossover into ScoutsBSA in Spring 2023 are eligable for Early Bird Rate, regardless of date of registration. Contact us to apply this rate to scouts.
---
Our session schedule has changed for 2023. Look carefully below:
When & Where
Session 1Camp Phillips
Sunday 06-18-2023 1:00 PM CT to
Saturday 06-24-2023 9:00 AM CT
Past
---
Session 2Camp Phillips
Sunday 06-25-2023 1:00 PM CT to
Saturday 07-01-2023 9:00 AM CT
Past
---
Session 3Camp Phillips
Sunday 07-02-2023 1:00 PM CT to
Saturday 07-08-2023 9:00 AM CT
Past
---
Session 4Camp Phillips
Sunday 07-09-2023 1:00 PM CT to
Saturday 07-15-2023 9:00 AM CT
Past
---
Session 5Camp Phillips
Sunday 07-16-2023 1:00 PM CT to
Saturday 07-22-2023 9:00 AM CT
Past
---
Session 6Camp Phillips
Sunday 07-23-2023 1:00 PM CT to
Saturday 07-29-2023 9:00 AM CT
Past