National Order of the Arrow Conference
Event Details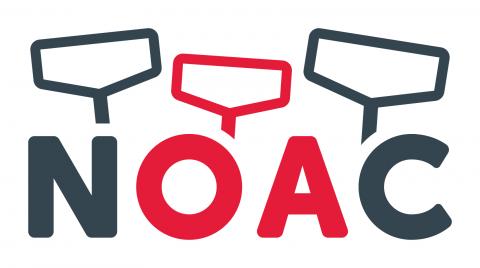 NOAC 2022
University of Tennessee
July 25-30, 2022*
Estimated fees are $1000**
All Arrowmen are encouraged to go the National Order of the Arrow Conference! NOAC 2022 will be held at University of Tennessee on July 25-30, 2022
NOAC is a fun event with many things to do, and if you are considering going, talk to someone who has gone to NOAC and ask how it was for them. Most people in the lodge have gone to a NOAC at least once and they can tell you about all the fun stuff you can do.
*The departure and return dates are to be determined. Expect us to leave/return 1-2 days before/after the event.
**This is a high end estimate that includes transportation, patches, clothing, activities, and lodging before & after the event. The Otyokwa Lodge may disperse any unused funds back to attendees.
Payment instructions:
You will only be able to pay by check or cash to the Chippewa Valley Council Service Center. \
Checks payable to 'CVC' with NOAC in the memo line. If there are multiple attendees in your registration, please include a note with attendee names and how much of the check total should be applied to each attendee.
We will be using this online registration system to track payments.
---
From the National Order of the Arrow:
Approximately every two years, the Order of the Arrow holds a national conference (NOAC) on the campus of a major university. NOAC is our flagship national event, held over six days with 6,000 – 8,000 Arrowmen participating from throughout the BSA. The conference program includes innovative leadership development, programs, fellowship periods and inspirational shows.
In 2022, we will host our 34th NOAC at the University of Tennessee, Knoxville. This will be our first NOAC since 2018, and the largest Scouting event in nearly four years.
NOAC is a great way to learn more about the Order of the Arrow and opportunities that exist in the OA, Also meet Arrowmen from across the country and have a great time!
When & Where
University of Tennessee
Monday 07-25-2022 12:00 AM CT to
Saturday 07-30-2022 11:59 PM CT