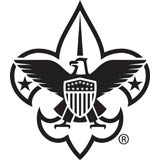 Welcome Fellow Scouts & Scouters!
On behalf of the Chippewa Valley Council, we would like to welcome you to the first University of Scouting event held in the area in many, many years. Our faculty, staff and administration have put together an amazing program this year with many relevant and useful courses to choose from.
We know you will find some great nuggets of knowledge and skill to take back and enhance your unit's program. Please take the time to browse the offerings, even if you think there may be nothing here for you.
If you are new to Scouting there are many courses to help you grasp the full spectrum of opportunity available through this program. If you are more experienced there are courses to help you take the next step into a new Scouting role.
When: Saturday, February 17, 2018
Registration: 9:00am - 9:45am
Courses Offered: 9:30am - 11:55am; 1:00pm - 2:55pm
Where: Shepard of the Hill Lutheran Church, Elk Mound, WI 54739
Cost: $12/day -- this fee includes lunch and all class materials
** extra cost of $4/participant if taking the Outdoor Cooking class
** cost of $5/day for those serving as instructors
Attendance: Participants are encouraged to stay all day but can opt to just register/attend fewer courses if that is what their schedule dictates. The cost to attend is $12 regardless.
Youth Protection Training: All participants should have their Youth Protection training up-to-date (have taken training within last two years). Youth Protection training is available at my.scouting.org
Joe Carlson
Assistant Scout Executive
jocarlso@bsamail.org
715.832.6671

Chippewa Valley Council
710 S Hastings Way
Eau Claire, Wisconsin 54701
Phone: 715-832-6671