Bay-Lakes Council Annual Business Meeting
Event Details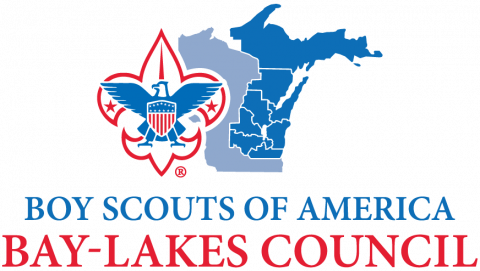 As a member of the council you are encouraged to participate in the Annual Business Meeting. The 2018 financial reports of the Council will be presented and voted upon.
The Council Annual Business Meeting of the Bay-Lakes Council, Boy Scouts of America will be held in conjunction with the April Council Board Meeting on:
Date:

Wednesday, April 24, 2019

Location

Fox Valley Technical College
1825 N Bluemound Rd., Appleton, WI

Room C190 AB - Entrance 15

Time:

5:15 p.m. - Check-In/Social
5:30 p.m. - Dinner
6:00 p.m. - Annual Meeting/Board Meeting

Cost:

$25 per person

Please Make your Reservation by Wednesday, April 17, 2019.

Procedures for Nominations:
The Nominating Committee of the Council will accept recommendations for nominees to serve as members-at-large of the Council. Members of the Nominating Committee are: Dan Platkowski, (chair), Scott Spiller, Vance Linden, Steve Tyink, Tim Feldhausen, Tony Gahn and Jason Wolf. Recommendations to the committee shall be made in writing at least 30 days prior to the annual business meeting. Recommendations are to be sent to Bay-Lakes Council, PO Box 267, Appleton WI 54912-0267.

Procedures for Submitting Resolutions:
A committee on resolutions has been appointed and is comprised of Chair Will McKinley and Dr. Susan May. The committee shall consider and present to the meeting of the local Council or to the appropriate committee of the Board of Directors with recommendations, all suggestions made to it at least five (5) days prior to the meeting or which itself proposes for consideration and/or action. To meet this deadline all proposed resolutions must be written and given to the Committee on Resolutions by the end of business April 17, 2019. No resolution shall be considered at any meeting of the local council unless it has first been presented to or proposed by the committee in accordance with this section. Resolutions may be submitted to: Bay-Lakes Council, Resolutions Committee, PO Box 267, Appleton, WI 54912-0267
When & Where
Fox Valley Technical College
Wednesday 04-24-2019 5:15 PM CT to 8:00 PM CT
Past