American Canoeing Assocation Whitewater Kayak Instructor Workshop
Event Details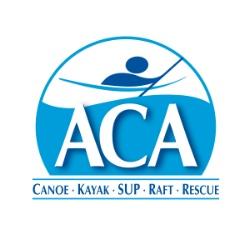 American Canoe Assocation Whitewater Kayak Instructor Workshop
When: June 2nd - June 8th
Where: Gardner Dam Scout Camp
Since 2007 the Bay-Lakes Council has been hosting American Canoe Association instructor and paddler training. This paddling training is fun and is available for BLC summer camp staff as well as BLC youth members (16 +). BLC adults are encouraged and especially welcome to attend so they can help provide exciting programs to our youth. We also provide summer camp staff training to other BSA Councils. Since this is an ACA event, we are also open to volunteers of other paddling organizations. We have a great mix of instructors and participants. This training is based at Gardner Dam Scout Camp and will be held on June 3-7, 2019. Safety and fun are our primary goals
This unique (5) day experience includes the following training topics:
Instructor certification for Whitewater kayaking (ACA_ IDW/ICW)
Whitewater kayaking
Sea Kayaking
Whitewater & Flat water Canoeing
Each training topic is five days long and includes leadership, planning and boat based rescue techniques. Instructor certification for Whitewater requires prior experience to complete but ongoing skill development is available. Food, lodging, all equipment and instruction are provided.
Cost:
BLC Summer Camp Staff - no charge
BLC or NEWP member - $200
Other paddling or scouting volunteer groups - $250
(including other BSA Councils)
Professional paddler or non-volunteers - $500
Contact Dave Benton @ 920-539-4548 for more information.
When & Where
American Canoe Association Whitewater Kayak Instructor TrainingGardner Dam Scout Camp
Monday 06-03-2019 4:00 PM CT to
Friday 06-07-2019 4:00 PM CT
Past