Event Details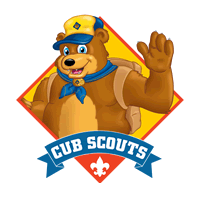 Let's get outside and kick the Spring off with an amazing day of Scouting!
Experience the outdoor adventure of Camp Rokilio!
The Rokilio Experience is an exciting way to introduce Cub Scouts and their parents to what summer camp means and is all about. Parents and Scouts will experience their first adventure at Camp Rokilio together in a one day event filled with exciting and fun-filled activities, including Archery, BB Gun range, capture the flag, and several more fun-filled activities. Games and activities may include open field games such as poison ball and disc golf, 9 square in the air, ga-ga ball, nature activity, and many other games and activities!
Tour the camp and see our themed buildings including the Kohler Castle, Fort JJ Keller, Oertle Train Station and Gunderson Viking Ship. What is a themed building? Come and find out. Thought about and dreamed of summer camp, the Camp Rokilio Experience is created just for you; come find out everything there is to do at Camp.
You'll also learn about and, potentially, tour the infamous Camp Rokilio bog with a self-guided tour (weather dependent).
All Cub Scouts (including BSA registered Lions) are welcome, however the activities and games are designed for our youngest Scouts. Not currently a Scout, those interested in joing Scouts are absolutely invited to come and learn more about Scouting as well as the camp.
Make plans with your Pack or come out and enjoy the day with your Scout! All you need to do is to relax and enjoy all the activities awaiting your Cub Scouts.
Registration will begin at 8:00 a.m., the camp tour starts at 8:30, the opening ceremony will be at 8:45 and activities will start at 9:00. The program will be wrapping up at 3:00 p.m. Please bring folding chairs as we intend to eat lunch outdoors, weather permitting.
A completed copy of the attached health form for each Scout and adult attending is required. Only Health and Medical Form Parts A & B need to be filled out. The current recommended COVID safety recommendations and social distancing will be followed. Camp Rokilio safely and successfully operated during the 2020 camp season. We'll take what we learned at camp combined with CDC and local health departments to provide the best, most fun event we can, while being as safe and considerate as possible. The Gathering Waters District will be holding their Camporee at Rokilio this same weekend. This means there will be additional Scouts BSA Scouts and adults at camp; however, we will be doing different activities and should have little interaction with them.
When & Where
Camp Rokilio
Saturday 04-24-2021 8:00 AM CT to 3:30 PM CT