Event Details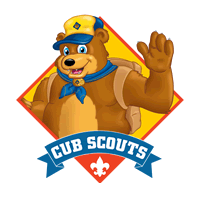 Experience the outdoor adventure of Camp Rokilio!
The Rokilio Experience is an exciting way to introduce Cub Scouts and their parents to what summer camp means and is all about. Parents and Scouts will experience their first adventure at Camp Rokilio together in a one day event filled with exciting and fun-filled activities, including Archery, BB Gun range, capture the flag, and several more fun-filled activities. Games and activities may include open field games such as poison ball and disc golf, 9 square in the air, ga-ga ball, nature activity, the train room, and many other games and activities!
Tour the camp and see our themed buildings including the Kohler Castle, Fort JJ Keller, Oertle Train Station and Gunderson Viking Ship. What is a themed building? Come and find out.
Learn about and tour the infamous Camp Rokilio bog with a self-guided tour (weather dependent).
All Cub Scouts (including BSA registered Lions) are welcome, however the activities and games are designed for Scouts that have never been to Camp Rokilio and want to find out everything there is to do at Camp. If you have not been to summer camp yet and are interested to learn more, this is the perfect opportunity to do so.
The number of Cubs and parents that can sign up is limited so hurry and get your registrations in now! Because of limited space, siblings are not allowed. A yummy lunch will be provided for everyone.
Make plans with your Pack or come out and enjoy the day with your Scout! All you need to do is to relax and enjoy all the activities awaiting your Cub Scouts.
Registration will begin at 8:00 a.m., the opening will be at 8:45 and activities will start at 9:00. The program will be wrapping up at 3:00 p.m. Please bring folding chairs as we intend to eat lunch outdoors.
A completed copy of the attached health form for each Scout and adult attending is required. Only Health and Medical Form Parts A & B need to be filled out.
When & Where
Save the Date Camp Rokilio
Saturday 04-24-2021 8:00 AM CT to 3:30 PM CT