Kon Wapos Lodge Leadership Development - LLD & Virtual Brotherhood
Event Details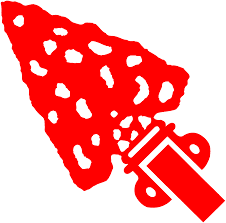 Kon Wapos Lodge Leadership Development will be virtual in 2020 and will include an opportunity for a virtual Brotherhood.
The Lodge Leadership Development is for Kon Wapos Lodge members and chapter officers, committee chairpersons, and advisers. This event is open to any youth member interested in a leadership position in the chapter or lodge. Adults are encouraged to attend to learn more about their role in the Order of the Arrow.
The Lodge Leadership Development will be a series of fun, fellowship and training sessions. You are invited to attend any or all. A schedule will be posted by Nov. 23rd. The program will begin on Friday night, Dec. 4th at 7pm Central.
Brotherhood candidates are invited to seal their membership in the Order of the Arrow on Sunday, Dec. 6th. If you have been an Ordeal member for 6 months, you are eligible for Brotherhood. You are invited to attend a Brotherhood clinic on Saturday at 6-6:30pm Central on Saturday to help you prepare for your interview and completing the 5 Brotherhood challenges. A virtual Brotherhood will be held on Sunday. Brotherhood interviews will be conducted from noon to 2pm. You will be contacted to schedule your interview after registration. A vitual Brotherhood hike and ceremony will begin at 2pm Central on Sunday. The 5 challenges of Brotherhood are outlined in the document you can find on this registration page. A Brotherhood package with a Brotherhood sash will be mailed. Please register by Nov. 29th to allow time for the mailed package to arrive before the Brotherhood ceremony.
There will be and Lodge Executive Committee Meeting Saturday at 4pm Central. Lodge and Chapter Leadership are expected to attend.
Stay tuned for updates to the weekend schedule!
When & Where
Virtual event
Friday 12-04-2020 6:00 PM CT to
Sunday 12-06-2020 10:00 AM CT
Past