Coin Collecting Merit Badge
Event Details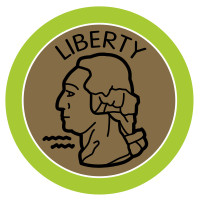 Scouting @ Home Merit Badge Series: Coin Collecting Merit Badge
Bay-Lakes Council is pleased to announce that Scoutmaster Mark Fessenden, of Troop 1902 will be offering Coin Collecting Merit Badge on June 2, 4, 16, & 18. . Registration is on a first come, first served basis..
The class will be provided Virtually from 6:00-9:30 PM. Participants should downoad pre-requiistes offered in the registration process, and make sure they can complete them before their class date before registering. Only 15 Scouts will be able to register for each each session listed above. Once capacity has been met, additional registrants will be put on a waiting list for future opportunities.
Registration opens at 5:00 PM on Monday, May 18.
When & Where
Coin Collecting MB, June 2Bay Lakes Council
Tuesday 06-02-2020 6:00 PM CT to 9:30 PM CT
Past
---
Coin Collecting MB, June 4Bay Lakes Council
Thursday 06-04-2020 6:00 PM CT to 9:30 PM CT
Past
---
Coin Collecting MB, June 16Bay Lakes Council
Tuesday 06-16-2020 6:00 PM CT to 9:30 PM CT
Past
---
Coin Collecting MB, June 18Bay Lakes Council
Thursday 06-18-2020 6:00 PM CT to 9:30 PM CT
Past