NRA Basic Rifle & Shotgun Course
Event Details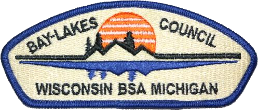 Bay-Lakes Council Sponsored NRA Rifle and Basic Shotgun Class
Individuals will be trained in the National Rifle Association methods to shoot rifles and shotguns. Attendance at these classes does not guarantee one will pass. Students must show the proper knowledge, skills and attitude by successfully completing a written examination and shooting qualification during the course.
Safety is of paramount importance as we conduct this class. This includes safe firearm handling during the course as well as preventative measures to limit the spread of COVID-19. We will be following Department of Health Services (DHS) recommendations including a Pre-Event Medical Screening at registration, the wearing of masks indoors, and social distancing (6 feet apart) at all times. Frequent hand washing is also recommended. Any student choosing not to respect these requirements will be asked to leave and will forfeit their registration fee.
Cost: $125 for Scouting members; $200 for non-Scouting members.
Fees include NRA Trainer Fee, NRA materials, lodging and food. Students are required to bring their own firearms and ammunition. Rental firearms and ammunition for purchase is available for an additional fee.
Course Size: 20 participant limit. Registration is on a first-come, first-served basis. Registration and payment is DUE at registration
Questions: Contact Mark Fessenden by email or at (920) 255-8429 with course questions. Registration questions should be directed to the Bay-Lakes Council, (920) 734-5705.
Note: The NRA made it mandatory that all NRA Rifle and Shotgun Instructor candidates must first complete the NRA Basic Rifle and Shotgun Shooting Courses, regardless of shooting experience. Individual's seeking certification as an NRA Rifle or shotgun Instructor must be at least 21 year of age and must successfully complete a separate NRA Rifle Instructor, NRA Shotgun Instructor, and Basic Instructor Training Course (BIT).
Cancellation Policy:
The organizer reserves the right to cancel, postpone or change the venue, date and time of the course should unforeseen circumstances occur. In the event the course is unable to proceed and the organizer cancels the course for any reason whatsoever, fees paid for the course shall be fully refunded. The organizer shall not be liable for any direct, or indirect, consequential or special damages that may be incurred due to such cancellation, including, but not limited to travel expenses, cancellation penalties and any other private expenses.
When & Where
Bear Paw Scout Camp
Friday 09-17-2021 5:00 PM CT to
Sunday 09-19-2021 5:00 PM CT